Vauxhall Vectra (1995 - 2002)
Last updated 29 November 2016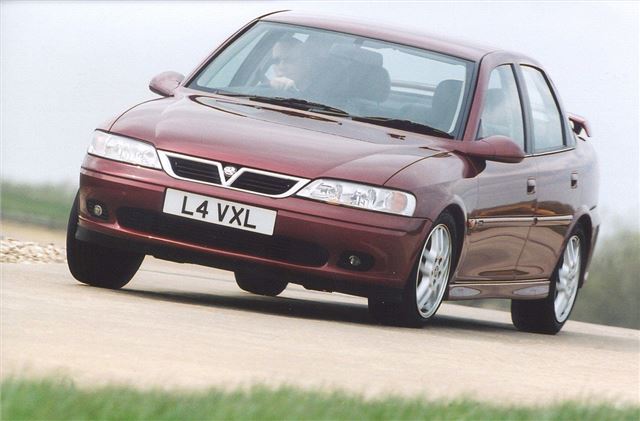 Comfortable family car that's well suited to motorway life. Cheap to buy and run. Sports models now have a decent classic interest.
Stolid handling, especially on early cars. A few reliability concerns. Rust. Some repairs will rack up a surprisingly high labour bill.
Updated 4 April 2002
Final car built at Luton. Vectra B production ceases
Introduction
While not remembered as a high point of Vauxhall's history, the 1995 Vauxhall Vectra B was a little hard done to, not least by BBC Top Gear host, Jeremy Clarkson, who refused to drive it as it was so dull.
To be fair to the Vectra, though, it wasn't a bad car. It did, however, have a very difficult early life. Part of the problem was that it had a hard act to follow in the form of the Mk3 Cavalier, a superb car that had made people completely re-evaluate their perceptions of Vauxhall. The Cavalier was great to drive, quick, lively, agile. By contrast, the Vectra B (the Mk3 Cavalier was the Opel Vectra A on the continent) was heavier, slower and a little lacklustre in the handling department.
It had grip, it rode well, but the chassis was uncommunicative, and the performance of four-cylinder engines was no better than adequate, or in the smaller engine versions completely flat. Early reliability was flaky, too.
In among the range, though, were some hidden gems. The V6-engine SRi and GSi models, for example, while as an estate car the Vectra had more going for it than the hatch and significantly more than the ungainly, slow-selling saloon. The limited run Vectra ST, a BTCC homologation special, was a genuinely engaging car to drive, while the later SRi 130 was by far and away the highlight of the four-cylinder line-up. Then there were the car's aerodynamic door mirrors, which wrapped round into the doors. They were a bit too small to be practical, but they looked cool...
By the time it ended production in 2002, the Vectra had evolved into quite a nice, albeit dated, car. But the damage had been done and its reputation never really recovered. Indeed, only today are people starting to realise its benefits beyond simply staid and dutiful family transport. Like the Mk 3 Cavalier, which has suddenly developed a classic following out of nowhere, there'll be a lot of nostalgia toward the Vectra and too few cars to go around, based on its current attrition rate. 
It also has a very significant, albeit sad, place in Britain's motoring history. Although cars were made in Luton until the end of Frontera production in 2004, the Vectra was the last car ever to be made at Vauxhall's Luton factory (the Frontera was made down the road at IBC). All that remains in its place are branches of Next, Toys R Us, B&Q and Argos - a sad footnote to an almost century-long chapter of car making in the town. 
Next: Model Timeline