Vauxhall Nova (1983 - 1993)
Last updated 2 April 2013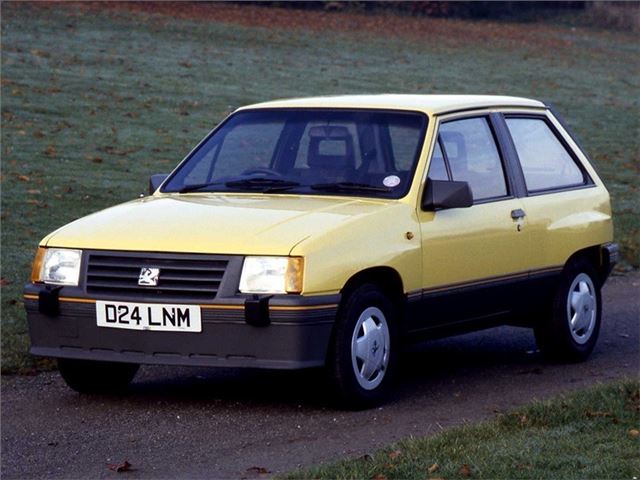 Buying Guide
Good
One of the better 'older' superminis. 3,623mm (11' 11") long x 1,524mm (5') wide (exc. mirrors).
Three-door is nicest and most valuable, but also available as 5-door and 2- and 4-door saloon.
Most had decent ohc engines. Easy DIY. Haynes manual 0909. Lots of cheerful trim combinations on updated range from 1990. Quite light from 740kg to 850kg.
49bhp and 67bhp Isuzu 1.5 litre diesels from 1989.
101bhp GTEs 'caught on' among young 'Max Power' and 'Revs' readers, who spent thousands of pounds doing them up. Insurance hikes mean they do the same with 1.2s, the stereos of which may be more powerful than the engines.
Easy to drive and see out of.
Bad
Stodgy handling and indifferent ride.
Three-door not very space-efficient.
Combined alternator and brake vacuum pump of Isuzu diesel is expensive to replace. Getting old now.
Much boy raced.
High 7 out of 9 point death rate from accidents in this model.
Watch
Rust.
May have been couriers' cars (especially diesels) and could have been clocked back at anything up to 12 years ago. Easy to drive and see out of, so many started their lives as driving school cars.
DIY servicing may have been incompetent or skimped. Really needs an oil change every 3,000 miles or every 6 months, whichever comes first.
Main problem is camshaft wear, which can be terminal for the engine. Listen for thrashing noises and look for signs of oil weeping from top of the engine.
Early 80s fuel pump problems should have been rectified in service.
Check for driveshaft clonks by reverse turning in both directions. Look for split driveshaft gaiters. Expect to have to replace some front suspension bushes.
If it has an aftermarket 'pop-up' sunroof, expect water leaks and check carpets.
Rust starts in area of hatchback and rear wheel arches. Always lift boot carpets (especially in saloons) to check for repaired accident damage, rust, or both.
'SR' gearboxes don't last long.
Interiors weak on all but post-1990 facelift models. Dashboards fall off.
If the brakes of the 1.5 litre Isuzu turbodiesel lack servo assistance, you're in for a £600 combined brake vacuum pump and alternator.
GTEs may have been thrashed by kids.
Many have huge holes for gigantic speakers in their rear parcel shelves.
Back: Introduction
Compare classic car insurance quotes and buy online. A friendly service offering access to a range of policies and benefits.

Get a quote