Vauxhall Firenza (1971 - 1973)
Last updated 7 March 2013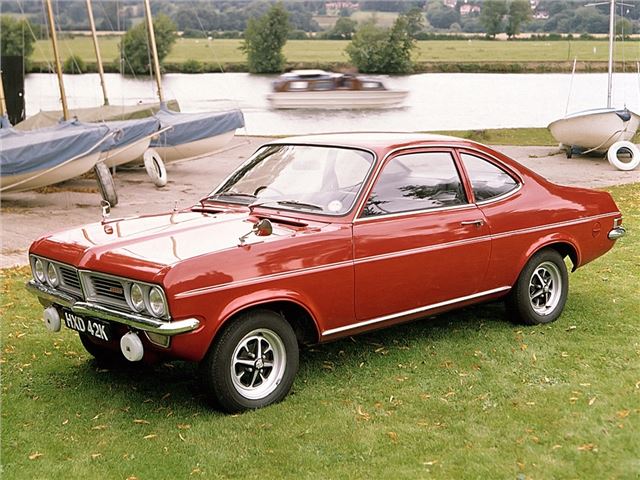 Interesting Capri alternative, with one or two advantages, still excellent value for money too.
Parts can be scarce, restoration is not economically viable unless DIY
Introduction
When the the Ford Capri exploded onto the scene in 1969, there were far reaching ramifications. For one, every rival manufacturer wanted to build an alternative, and cash in on the craze for European Pony cars. The Firenza was Vauxhall's attempt at a Capri rival, and very good it was, too.
It was launched in 1971 and clearly bore a family resemblance to the Viva HC it was based on. Effectively it was just a Viva HC, but with a more swooping fastback roof - and yet it worked very well indeed.
Engines were shared with the Viva too - so that initially meant the 1159cc entry level model and a rather enjoyable 1975cc version.  But changes that echoed those made to the Viva in 1972 meant 1256cc, 1759cc and 2279cc
four-pots, with the largest of the lot developing a very lively 110bhp. In 1973, the Firenza name was dropped, with them becoming known as Magnums instead.
Next: Specifications