Vauxhall Chevette (1975 - 1984)
Last updated 7 November 2013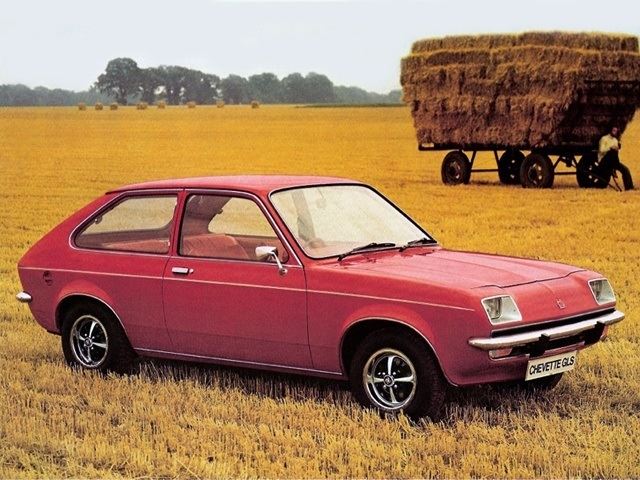 Rewind to its launch year of 1975 and the Chevette was Vauxhall's first entry into the supermini market – although many Vauxhall aficionados looked on in horror, as underneath it was almost pure Opel Kadett. However, the front end styling and pushrod engines remained peculiarly Vauxhall, and as a result, the range of extensive range, which included two- and four-door saloons, an estate and 'our' car, the three-door hatchback.
Looking at the Chevette's specification sheet today, it difficult to believe we were happy driving such a basic and underpowered car on a day to day basis. The 1256cc engine had already seen plenty of action in the Viva, but with a maximum power output of 58bhp and a torque figure of 66lb/ft, it was beginning to little on the puny side by 1975. Despite the almost embarrassing lack of power, there's only 826kg of body to shift, and that results in performance, which is far from rapid. It is quick enough to keep up with today's traffic, with a 0-60mph time 15.6secs and a top speed of 88mph.
The Chevette is a simple car – with a live rear axle, rear wheel drive and a four-speed gearbox – but in its time, it was more than a match for its immediate rivals, the Ford Escort Mk2 and the Austin Allegro. That lack of sophistication is carried over to the interior, too – you climb in and bathe in a sea of orange – but despite the seats looking like tombstones, there's plenty of support and the driving position is spot on.
There's not much to keep you amused once you're in – manual windows, steering and an AM/FM radio are about the only toys you'll have to play with. If nothing else, the Chevette's appealing sparseness constantly reminds you how things have moved on in the past 30 years. The ergonomics are fine, with all controls falling to hand, and the same can be said for the well-placed pedals, but with hard dashboard plastics and acres of painted metal inside, you don't exactly feel safe inside.
On the road, we weren't expecting much, but in the end, it was difficult not to form an attachment to the little Vauxhall. It's actually quite fun to drive – and although the steering is as manual as the rest of the car, it's direct, positive and full of feel. With full car/road communication established, your confidence builds quickly – and although the limits of grip are low thanks to skinny 145-section tyres, it's very exploitable. In short, once you mentally readjust, the Chevette is a laugh to drive.
Outright speed isn't an issue – the 58bhp engine leaves the driver with few options – and low overall gearing and no fifth means a cruising gait of 65mph on the motorway. Taking care of your stopping distances must have been a priority, too – with the brakes being remote feeling and powerless. Life must have been a whole lot more relaxed in 1975…
Back: Introduction
Next: Specifications
Compare classic car insurance quotes and buy online. A friendly service offering access to a range of policies and benefits.

Get a quote