Vauxhall Carlton GSi 3000 (1986 - 1994)
Last updated 7 November 2013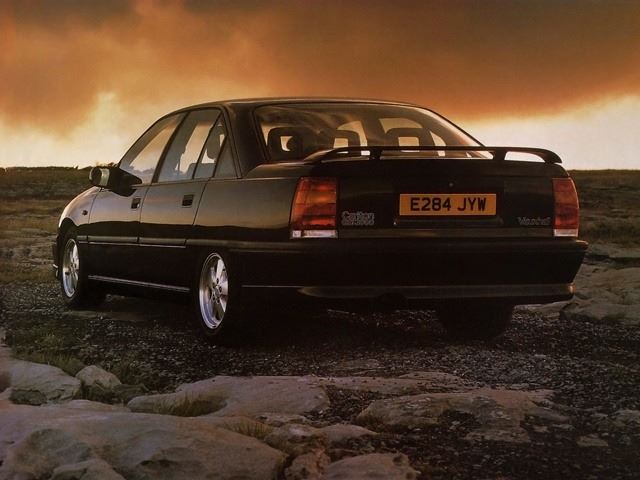 Buying Guide
Good
Solid, German-built saloons and estates capable of mileages of 300,000 or more with little trouble.
15' 4" long, 5' 10" wide, weighed between 1,166kg (1.8GL saloon) and 1,471kg (3.0iCDX estate).
Big, comfortable, well-liked by many owners, particularly 'Strasbourg' box automatics.
Strong loyalty factor.
Good handling and ride.
Pre-August 1992 may be pre-cat (check for fuel filler restrictor).
Estate car has a huge capacity.
Line-up included 2.3 litre diesels with 74bhp and 100bhp. 201bhp 3.0GSi 24v is quick. 
377bhp twin-turbo Lotus Carlton is seriously quick. Dubbed by Jasper Carrott "the family car for the Fittipaldis." Lanched in 1989 it went fro 0-60 in 5.3 seconds and on to 177mph before anyone started chipping it for more power.
Bad
Power steering a bit vague.
Can suffer from electrical glitches.
Diesels are lacklustre. 
Obstructive manual gearboxes.
Watch
Clocking, obviously, because these cars take the miles so well. Watch out for clocked ex-taxis.
Some engines require timing belt replacement every 35,000-40,000 miles. Others have chains. 
Vital to check special rear shock absorbers in estates as these are expensive.
Want to see evidence of regular maintenance, including biannual autobox ATF and filter change.
Beware of clonky or noisy manual boxes - they're expensive to rebuild.
Oil breathers of four-cylinder engines sometimes get blocked. Noisy valve gear often denotes missed oil changes.
If it has a tow hook or signs of one having been fitted, be extra careful.
ECU connector block prone to hairline cracks which allow moisture in and lead to intermittent faults which could hot spot a 'cat'.
Back: Introduction
Next: Specifications
Compare classic car insurance quotes and buy online. A friendly service offering access to a range of policies and benefits.

Get a quote