TVR Griffith (1991 - 2000)
Last updated 5 October 2013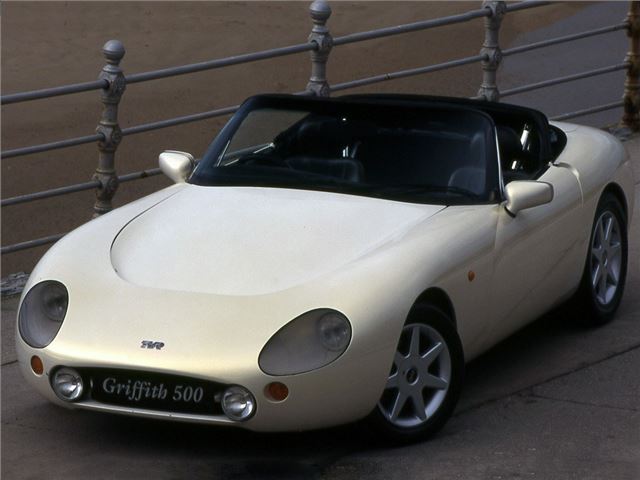 Buying Guide
Good
Hairy-chested all-British sports cars we can now feel proud of.
Compact AJP8 engine is utterly brilliant. AJP6 'Speed Six' and Tuscan have 350bhp 4,185cc six putting out 320 lb ft torque allied to six-speed gearbox.
Older models still used modified Rover/Buick pushrod V8s.
S1s, S2s and S3s had Ford pushrod V6s with 187 bhp (S3C).
Late cars reliable and well put together.
Some owners do 25,000 miles a year in them.
Bad
Lack of problems by no means guaranteed.
Many cars have an extremely hard ride and are very noisy.
Cerbera coupe with AJP8 has very little flywheel effect and revs like a racing car which can catch out the unskilled with snap oversteer.
S and T plate Chimaeras 13th from bottom in 2001 Top Gear / J.D. Power Customer Satisfaction Survey.
Watch
Only buy from true enthusiasts or from TVR specialists.
Be prepared to spend a few grand to get a used car the way you want it.
Use your judgement or get the car checked by a TVR expert. HPI or AA/Experian history check also well advised as the car could have been bought on the drip, after which the 'owner' hit hard times.
Block porosity of older 4.6 litre Rover V8s is a sign that these engines may have been over-bored. Check oil and coolant very carefully.
Back: Driving
Next: Running