Triumph Triumph 1800/2000 Roadster (1946 - 1949)
Last updated 29 November 2014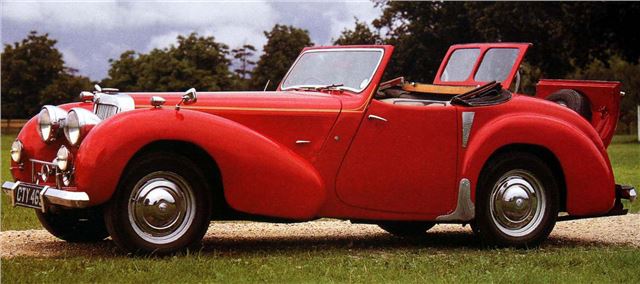 Impressive chrome headlight and chrome radiator grille front.
Curiously wide at the rear to accommodate a bench seat in the cab and a dickey seat in the rump.
1946-1948: 1,766cc 1800 Roadster 1948-1949: 2,088cc 2000 Roadster
Introduction
This is the 'Bergerac' car, a curiosity buit from 1946-1948 with a 1,766cc 4-cylinder Standard engine shared with the SS-Jaguar, then from 1948-1949 with the 2,088cc 4-cylinder Triumph engine that powered everything from Ferguson tractors to Triumph TR models. 1800s had a 4-speed floor shift and 2000s had a 3-speed column shift. The dickey seat in the rump had its own divided fold up windscreen. There has been nothign else like it before or since, but its role in Bergerac made it collectible and they don't actually drive too badly.
4,277mm long x 1,626mm wide.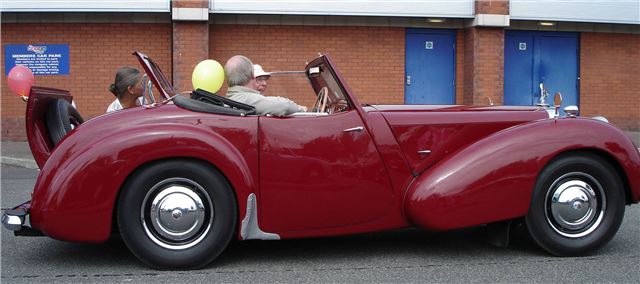 Next: Model Timeline