Suzuki SJ-Series, Santana and Samurai (1981 - 1997)
Last updated 6 November 2013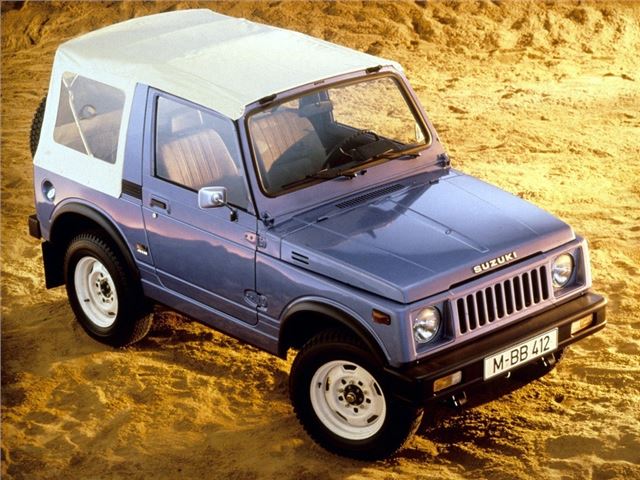 Cheap, unpretentious 4x4. Its light weight makes it useful in snowy winters. Capable off-road.
Extremely crude road manners and surprisingly thirsty. Rust and cracked cylinder heads.
Introduction
Back in the 1980s, it seemed like you couldn't move for Suzuki SJs - they were literally everywhere. And although the SJ- and its better equipped cousin, the Samurai, were seen as a bit of a poseur's car - all show and no go - they were actually very good off-road, and you'll see these little mountain goats in some highly unusual places around the world. That really should not be a surprise as Suzuki has been building small, lightweight off-roaders since the 1968 LJ-Series - and arguably, today's Jimny (which has been around since 1997 and which remarkably you can still buy new) continues to carry the torch to this day.
The SJ410 was also produced in Spain by Santana Motors from of March 1985, and was sold as a domestic vehicle within Europe thanks to high levels of domestic content. The SJ410 was also called the Santana in deference of its maker - a name that also adorned decades' worth of Land Rover-derived vehicles too. You can read all about that on AROnline. Probably best remembered for being caught out by Which? magazine for a tendency to tip over in corners, along with a number of other off-roaders. The short-lived negative publicity did little to dent sales...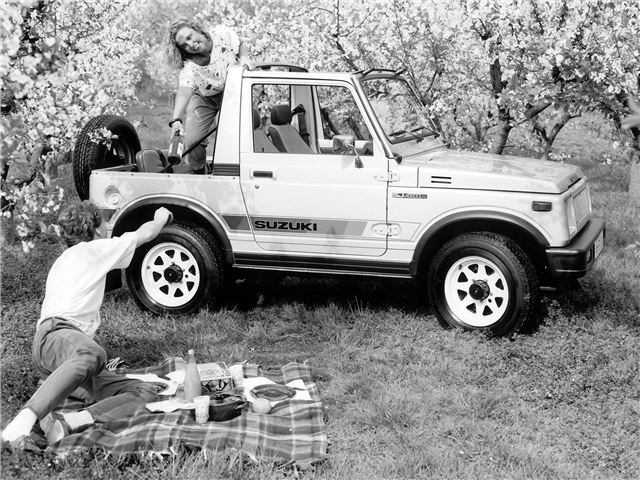 Next: Buying Guide