Smart City Coupe (2000 - 2004)
Last updated 30 July 2018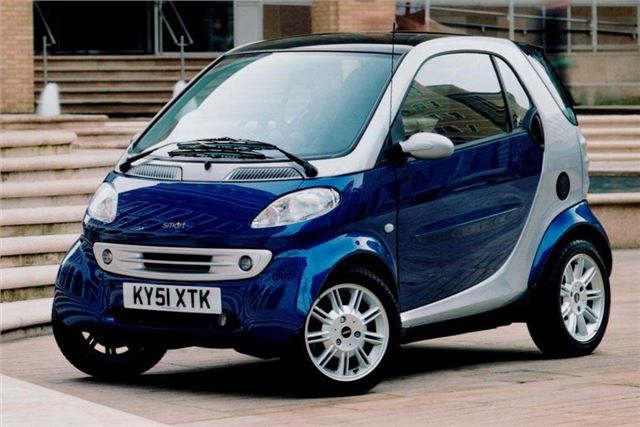 It has the style and performance that other two-seat city cars lack. Cheap to run.
Doesn't handle that well. Gearbox and throttle can feel odd at first. Rear windows aren't thief-proof. LHD only until early 2002.
Updated 12 February 2000
Quite powerful 599cc 44bhp to 54bhp petrol engines coupled to six-speed sequential autoboxes. Much faster than other microcars. And, of course, has city style which other micros lack. Handy 8' 1" long...
Introduction
As carmakers struggled to get to grips with increasing volumes of traffic, emissions, and congestion in the late 1990s, there was a renewed focus on a small-engined city car. While BMW lead the charged with the all new MINI One, Mercedes-Benz teamed up with watch-maker Swatch for a very different take on the future of urban motoring.
The resulting two-seater Smart City Coupe was announced as a triumph of automotive engineering and a marketeers dream. It was aimed squarely at young-professionals with a decent income, a flat in the city, and no kids. Or friends to drive around.
Inspired by the clock company's trendy Pop Swatch (remember them?) which allowed you to change the strap and watch face to match your outfit/mood/ego, the Smart too could also be customised. You might have ordered it in red but if you grew bored a trip to the dealer would see the pop-off panels swapped to a colour of your choosing. Even the interior was customisable, with rev counter and clock all easy to change.
Look beyond the gimmicks, however, and there was some pretty forward-thinking engineering at work. For example, the car boasted a Tridion safety cell that gave it pretty decent occupant protection. In fact, the car got a three star Euro NCAP rating - the same as a Ford Ka.
Now, early models are in demand. There's a dedicated club and plenty of Smart-only events, including one at the National Motor Museum in Beaulieu. People the world over love their Smart cars.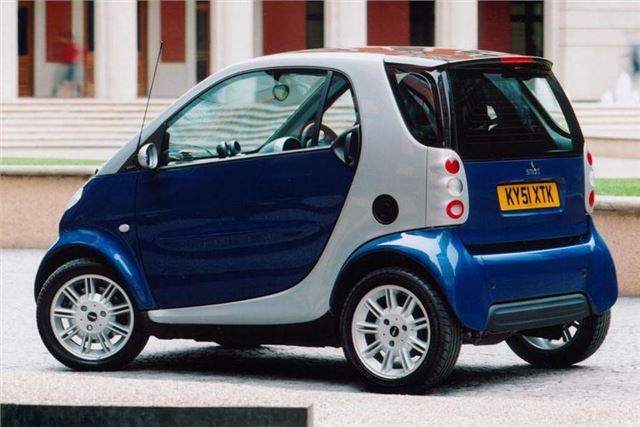 Next: Model Timeline