SEAT Toledo (1999 - 2004)
Last updated 5 April 2019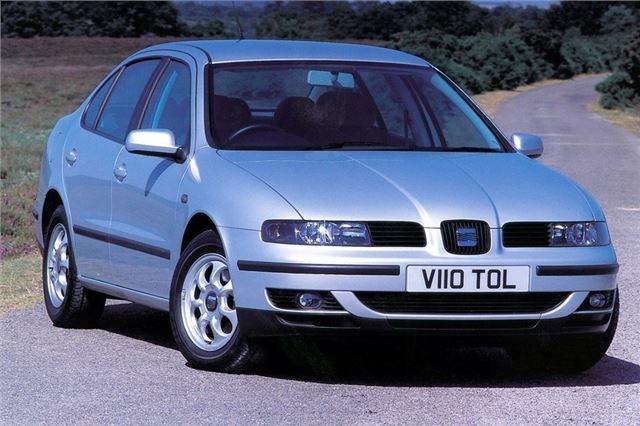 Model Timeline
Golf IV-based family saloon. Much sportier than Skoda Octavia, using lessons learned on the Skoda.
Better steering and handling than Golf IV and Bora due to 15in alloys with 195/65 tyres, stiffer four-door body and softer suspension settings.
80bhp 20VT Sport model from Spring 2003 at £14,995 comes with TCS, ESP EBA and a radio/CD player. TDI PD 130 diesels available in UK from July 2003. TDI PD 150 Sport models from November 2003. SEAT using Toledo body for its BTCC racers in the 2004 season.
Good ride quality, comfortable, rattle-free, galvanised body with 12-year warranty; otherwise 3-year unlimited mileage warranty. 

170bhp V5 has a perfect set of gear ratios and is lot of car for £16,995. But 52 mpg TDI S 110 with standard aircon and alloys is the best buy.
Back: Introduction
Next: Buying Guide