SEAT Marbella (1986 - 1998)
Last updated 6 November 2013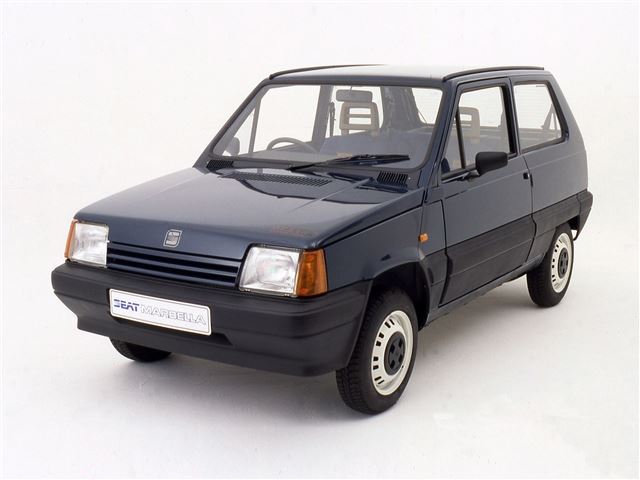 Buying Guide
Good
Cheap skate for cheapskates, especially in Spain where they sold for not much more than £3,000 new.
Ancient 903cc iron block FIAT pushrod engines.
Lasted to 1997 in Spain were it still sold for about £3,000.
Terra Vista combi van the best version.
(Haynes FIAT Panda manual covers most of car.)
Bad
Hideous Panda re-style.
Based on old Seat Panda, not post-1988 FIAT Panda, so has old 903cc pushrod engine and old unimproved suspension.
Rust-prone. Poor quality trim.
Like Panda, clutch cables snap.
Watch
Rust, front struts, wheel bearings, smoky and rattling engines. (The rattle is usually the timing chain tensioner.)
Front suspension problems (check for uneven tyre wear).
Don't touch one with a catalytic converter.
Could you really live with a car this ugly?
Back: Introduction
Next: Running