Salmson Randonnee (1950 - 1953)
Last updated 24 August 2013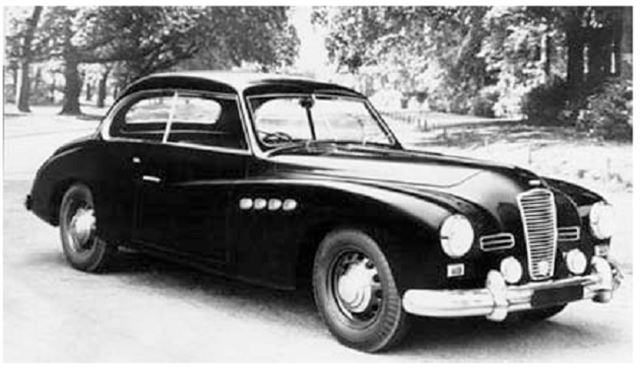 Beautiful and desirable
Rare, doesn't go as well as it looks
Introduction
After a long career building a series of cars on powered by the same basic long-stroke twin-camshaft engine, Salmson went for something more exclusive for the 1950 Randonée. Cast from light alloy, and featuring a raft of lightweight components, the new engine allowed 50kgto be shed from the car – and that benefited handling.
The Radonnee wasn't entirely new, though, and was actually a rework of the previous range-topping Salmson S4E launched in 1937. Under the skin, and besides that new engine, the engineering was a complete carry-over. The chassis was a simple ladder frame, and just like its predecessor, a torque tube located the rear axle and a pair of diagonal radius arms suspended on cantilevered semi-elliptic springs. Independent front suspension by longitudinal torsion bars, telescopic front dampers and rack-and-pinion steering along with hydraulic brakes were a nice contemporary touch, though.
There was a choice of ZF manual or Cotal electromagnetic transmissions but since the engine developed just 71bhp, performance was mainly irrelevant. This lack of performance was disappointing, especially considering the car's high price tag compared with its rivals.