Rover P4 (1949 - 1964)
Last updated 14 March 2013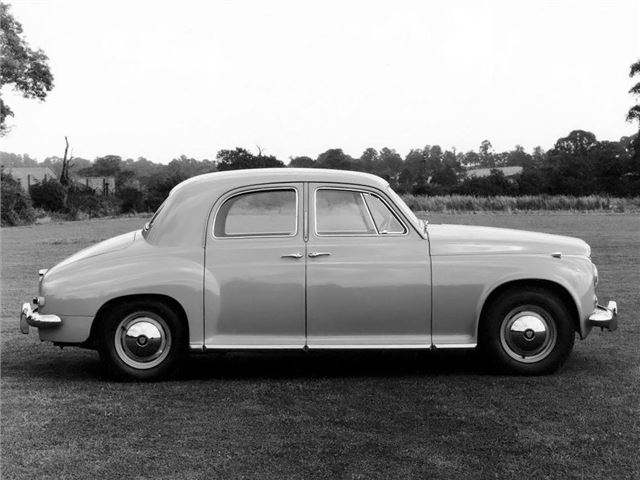 Solid, beautifully made, traditional interior well-finished in high-quality wood and leather, excellent dynamics making this a much better car to drive than you might think
Upright styling looks a little staid, freewheel can take some getting used to
Updated 1 August 1964
Final six-cylinder Rover P4s dropped from the line-up
Introduction
When Rover launched the P4-Series in 1949, it probably did so with the UK's most advanced mainstream production car. It was a very confident effort, banishing memories of the worthy pre-war P3-Series, and rolling out a car with confident Studebaker-inspired styling.
The company did a great job to produce such a progressive car seem to right for its conservative clienetele. The original P4 model shared its chassis and engines with the P3, but was upgraded througout its life. The most striking feature of the pre-1952 cars was the centrally-mounted headlight in the radiator grille – hence the car's 'Cyclops' nickname.
A great car, cruelly undervalued in the classic car market.
Next: Model Timeline