Rover 800 (1986 - 1999)
Last updated 14 March 2013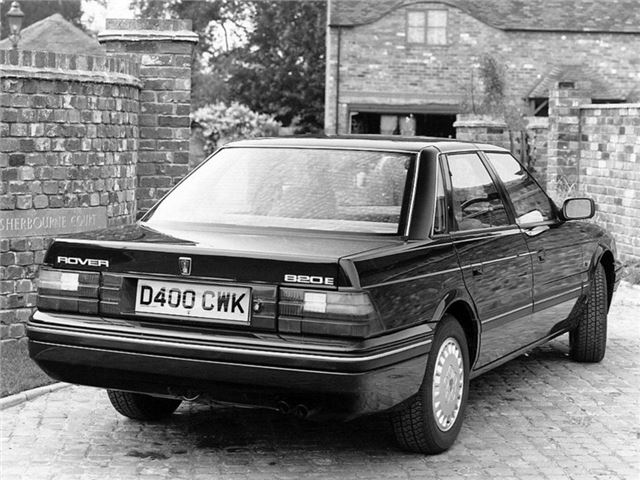 The 800 might look large, but it feels compact on the road, and is easy to thread from lane to lane thanks to the excellent door mirrors and slim pillars, but it pays to remember that the 800 is still a long car – in fact, it is not that short of five meters in length.
As a cruiser, the 800 is not too shabby, especially on A-roads and motorways, but it has high levels of wind noise. Certainly, it is not the uncultured beast that contemporary road tests would have you believe, and although some potholes do force the car to bang as it hits them.
On twisty roads, the Rover's case sadly begins to fall apart - unless you've specified the Vitesse Sport, with its firm suspension and dampers. Definitely a long-distance cruiser, if you can afford the fuel.
It has a suitably opulent looking interior – and it is this that strikes you as soon as you open the door. Visually then, the interior of the Rover is a success, but the pleasures are more than just superficial: the interior truly is a great place to sit in.
The front seats are wonderfully thick and supportive, and clad in high quality tan leather in Sterling models. The seating position is superb (and this is a good thing, as the steering wheel is only height adjustable) and offers excellent support for the thighs, lumbar region and shoulders. The same can also be said for the rear, and which is roomy for two - average height occupants.
All boots are massive, but the fastback is the most useful, thanks to that hatchback rear door.
Back: Model Timeline
Next: Buying Guide