Renault Vel Satis (2002 - 2007)
Last updated 11 December 2017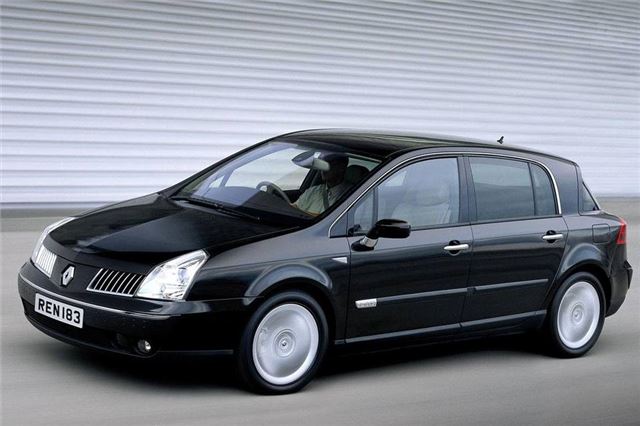 Buying Guide
Good
Curiously un-carlike to drive, but not unpleasant. Impossible to tell that the diesel is a diesel.

Five star 2003 NCAP crash test rating.
Owner's forum: www.Vel-satis.org
Bad
UK sales delayed from January 2002 to Spring 2002. 

A very different driving experience from almost anything else. Will appeal to some, but won't appeal to everyone. 

Problems with electric parking brake.
Watch
V6 diesel belt cam, needs belt and tensioner replaced regularly, but belt does not drive waterpump. 

On 2.2 dCi rocker cover assembly (which incorporates part of inlet manifold) is prone to warping, whereupon inlet and exhaust gases can get mixed, manifold can get cracked, turbo loses efficiency.
22-2-2016: Engine of 100,000 mile Renault Vel-Satis 3.0V6 diesel starting to overheat when running at more than 60mph. Owner changed the thermostat, did a full two part Radflush treatment and the problem persists. Running around town the temperature stays at about 180°F all the time.  Running faster for a few minutes and the temperature climbs to 230°F and the warning message comes up about engine overheating/STOP the car/Consult your Renault dealer.   The other strange effect is that as the temperature rises the cabin heater starts blowing cold air. The normal hot air production resumes when the engine temperature is allowed to drop to normal. Might be a failing EGR cooler.
Back: Model Timeline
Compare classic car insurance quotes and buy online. A friendly service offering access to a range of policies and benefits.

Get a quote