Renault Safrane (1992 - 2000)
Last updated 4 October 2016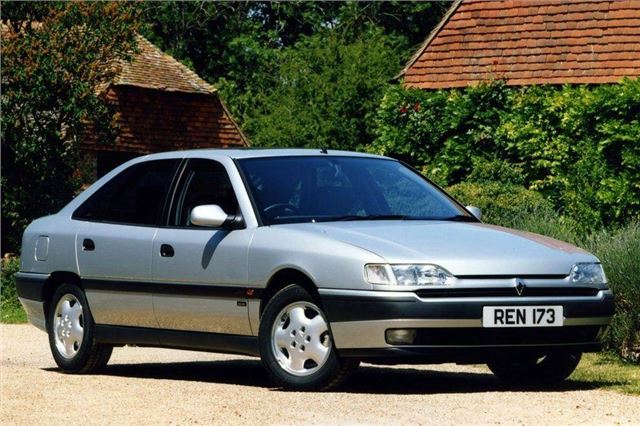 Spacious, refined motorway cruiser with a comfortable ride. A cheap buy these days.
Electrics can cause trouble. Heater matrix is prone to leak and replacing it will land you a big bill for labour.
Introduction
Launched in 1992, the Renault Safrane was an executive car that was the most luxurious (and most expensive) in the manufacturer's line up. Think of it as a spiritual predecessor to the Vel Satis, which makes it a lot of car for not a lot of money these days.
Replacing the 25, the Safrane's styling was aerodynamic but without being too radical, like some Citroen's of the same era. The conservative look was an attempt to win over buyers from premium German brands like Audi, BMW, and Mercedes. Here's an interesting pub fact for you: it was the first Renault to be equipped with air bags.
Power came from a range of petrol and diesel engines via either manual or automatic transmissions. Things got interesting when Renault launched the high-performance Biturbo, which was powered by an uprated version of the Alpine B610's 3.0-litre V6 enigne. Power output was 260bhp and went to all four wheels. Sadly only 806 were ever made.
Next: Buying Guide