Renault Fregate (1951 - 1960)
Last updated 24 August 2013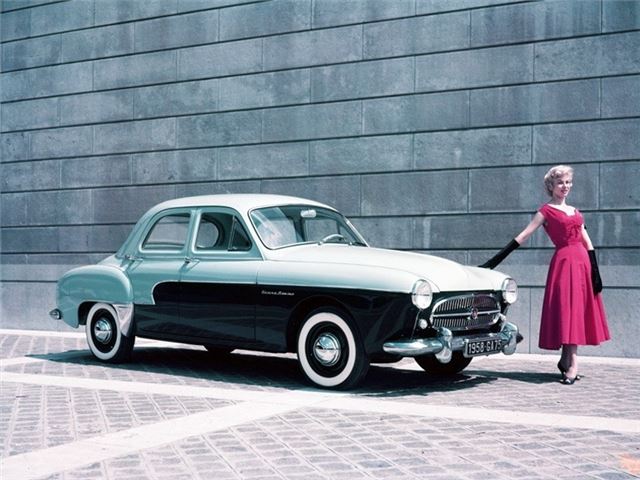 Large, commodious and charismatic
Rare, rusty and probably only a realistic in France
Introduction
The Renault Fregate was introduced to meet the demand for larger, prestige cars as it started to pick up in France during the early 1950s as the country started to fully recover from the effects of WW2. The Fregate was a large unitary construction car plenty of interior space and reasonable levels of luxury. All that put it back was build quality that wasn't up to class standards.
It was good to drive, though, offering a typically Gallic soft ride thanks to all-round fully independent suspension. It also featured an all-synchromesh four-speed gearbox with a sweet-shifting column-mounted remote change. Two-pedal transmission was offered on the options list, initially as a full automatic and subsequently Renault's patented 'Transfluide' semi-automatic set-up.
In 1955, a new and more flexible 2.1-litre engine the original 2.0-litre power unit, and an estate car, called the Domaine, also appeared (seeing off the Colare Prairie) and that offered a choice of six or eight seats, plus an enormous load bay. Like many large saloons of its era, the Fregate suffered badly from rust and survivors are very rare.