Renault Dauphine (1956 - 1967)
Last updated 21 March 2013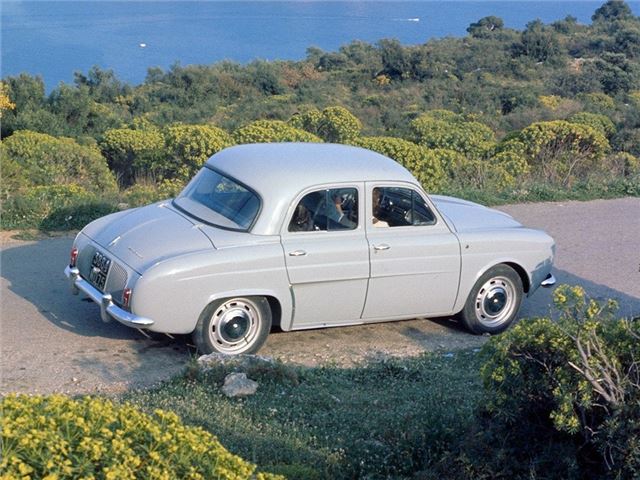 Cool and charismatic
Leisurely unless you go for one of the brilliant Gordinis
Introduction
The 4CV may have paved the way for Renault's subsequent success, but it was the Dauphine that proved to be the real success, selling well over two million units during its 12-year production run. It was a car that grew with its owners' needs, being constantly imroved during its life - and just like its predecessor, it was blessed with utterly cute styling.
Born in 1956, the Dauphine was a clear development of the 4CV, growing in all the right places - including its engine, which grew to 747cc. The chassis and bodywork also expanded to accommodate growing familes. It was good to drive, and surprisingly well made, handling French rural roads with softly-sprung aplomb. Intriguing features were the Ferlec transmission – giving finger-touch changes – and Aerostable semi-pneumatic variable suspension, plus disc brakes on all four wheels from 1964.
The Dauphine saw the arrival of the 40bhp Gordini, and the 49bhp racing-striped 1093cc Rallye model - paving the way for brilliant fast Renaults for years to come.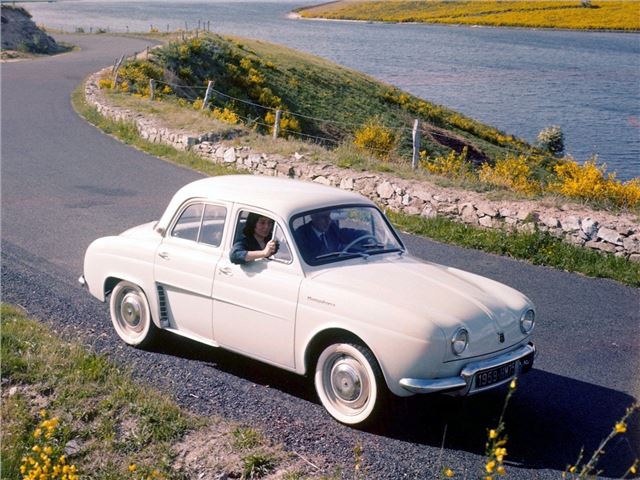 Next: Specifications