Renault Corale Prairie (1951 - 1955)
Last updated 24 August 2013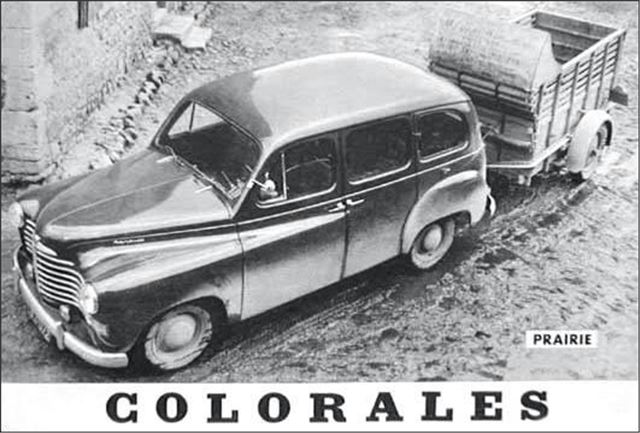 Roomy and rugged
Primitive, even by the standards of the day
Introduction
The Renault Colare Prairie might have sounded exciting, but it was actually rather mundane – it was introduced in 1951 to fill a gap in the Renault range. It was a stopgap estate car cobbled togther from components in the Renault parts bin to sit alongside the large Fregate saloon until an estate version of that car subsequently appeared in 1955.
From the windscreen pillars back, the Colare Prairie's humble commercial vehicle underpinnings were obvious, despite its smooth almost Austin-esque styling upfront. The standard Colare model was offered as either a panel van or pick-up truck, and as a result, the Prairie's styling looked rather awkward. The rear body panels had been hastily updated in order to squeeze in an extra pair of rear doors – and the car's commercial origins were no more apparent than in its considerable girth.
The suspension was set-up for load lugging rather than comfort, and the noisy 2.4-litre (146 cu in) side-valve engine, which could trace its roots back to 1936, was not good enough for its market aspirations. In 1952, Colare Prairie received the Fregate's 2.0-litre overhead valve engine, but even this wasn't man enough to shift the car's bulk.