Renault Clio Mk1 (1991 - 1998)
Last updated 31 October 2016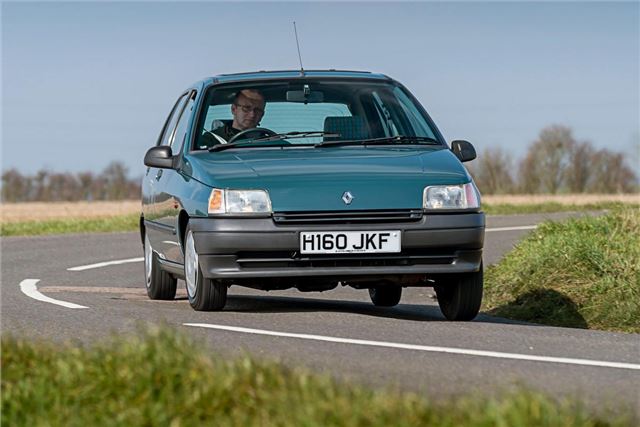 Comfortable ride and refined around town. Clio Williams is a real firecracker.
The rear arches can rot from the inside out. Reports of auto transmission failures.
Introduction
Launched at the 1990 Paris motor show, the Renault Clio had a big job to do. The car it replaced, the ageing Renault 5, was regarded as a national treasure. In fact, the R5 continued to be sold after the Clio was launched, finally going out of production in 1996.
Underneath, the Clio was nothing more than a Renault 5 in a new frock. Under the bonnet, the Clio was available with 1.2- and 1.4-litre E-type 'energy' petrol units, with 1.7- and 1.9-litre diesels also offered. Petrol engines were on carbs at first, but were eventually fitted with electronic fuel injection towards the end of 1992.
A sporty(ish) version followed in 1991. Powered by a 1.8-litre 16-valve 137PS engine, the Clio 16V had wider front wings and rear arches, uprated suspension and brakes. Later that year, the Clio was named European Car of the Year – beating the Nissan Primera and Opel Calibra to the title.
Of course, it had a more important battle to win – the crown for best supermini, which it did fairly consistently, seeing off competition from the Peugeot 205, Rover Metro and Volkswagen Polo. And then, of course, there was the rather famous 'Papa? Nicole!' advert...
Next: Driving