Renault 5 Turbo and Turbo 2 (1980 - 1986)
Last updated 21 March 2013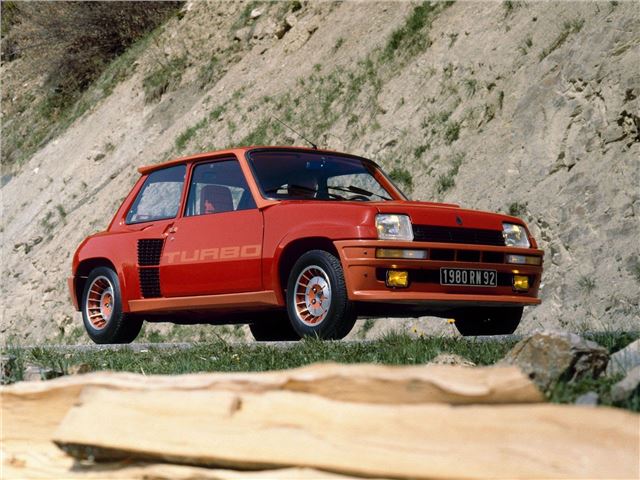 A proper rallying thoroughbred with bags of power and grip, mid-engined rear wheel drive creates a sensational overall package
The uninformed might assume it's a hot hatch wearing an aftermarket bodykit
Introduction
The Renault 5 Turbo was the product of an exciting era of rallying - the Lancia Stratos's success had convinced other companies to create purpose built machines, and the French company decided to pull out all the stops to beat the Italians. But when making its mid-engined turbocharged challenger, for marketing purposes Renault needed it to at least resemble a car you could buy in the showroom. Hence it looking like a 5.
The first 400 Renault 5 Turbos were built in-line with Group 4 regulations, but to build more of these homologation specials, it would have cost Renault too much money. The reason for this was that there were so many lightweight aluminium parts unique to the mid-engined rally car that it simply wasn't practical to build it on a larger scale - whatever the demand.
So, to answer the problem, Renault introduced the R5 Turbo 2 in 1983. It was more production-friendly, sharing many more components with the front-engined Gordini Turbo - including high cost items like the dashboard. It was almost as fast and just as exciting as the Group 4 car, but it cost Renault less to build and enjoyed a much lower sticker price in the showroom. Rare and appreciating today.
Next: Specifications
Buy a Renault 5 from £3,500