Renault 4CV (1947 - 1961)
Last updated 21 March 2013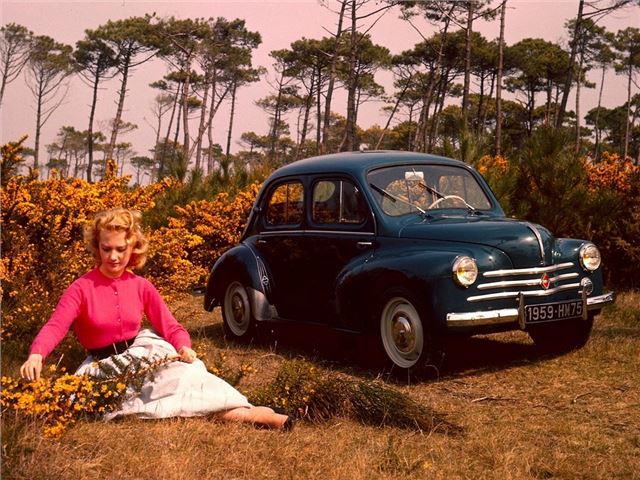 One of the cars that mobilised the French in the post-war period, cute styling, cheap to run and buy, good fun in as slow way
Not as loved in the UK as the rest of the world, rusty and expensive to repair
Introduction
The Renault 4CV is as much a french icon as the Citroen 2CV - and it's certainly as important, even if its rear-engined layout eventually proved to be an engineering dead-end. In its 14-year production run, more than one million 4CVs were built, which significantly assisted the French working class in getting mobilised.
It was developed in secret in occupied France during the war, which might explain why it ended up being rear-engined and looking the way it did. But it could be argued that Renault improved on its German counterpart by offering four-doors and a little more interior room. The 4CV was one of the first really big-selling post war cars to be launched in 1946. It was powered by an 18bhp 760cc four-cylinder engine, featured all-independent suspension and very chic styling.
More power – albeit from a smaller 747cc engine – arrived in 1950, and the gradual advancements continued until 1961. Most intriguing was the R1063 Sport, with 42bhp, which was very much the proto-Renault 8 Gordini. Eventually the 4CV was developed into the even more successful Dauphine.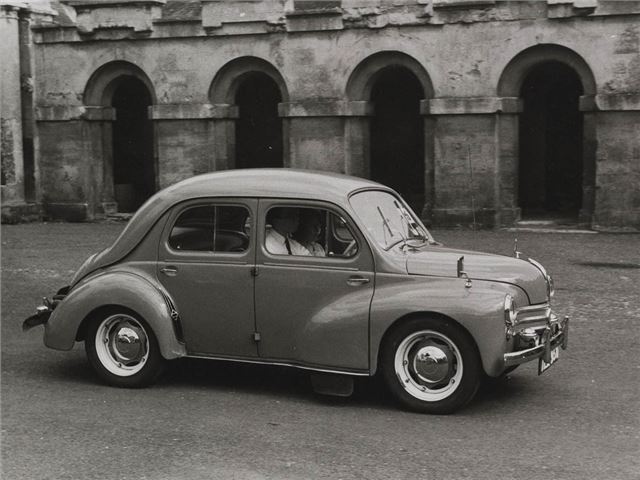 Next: Specifications