Renault 20 and 30 (1975 - 1984)
Last updated 27 April 2013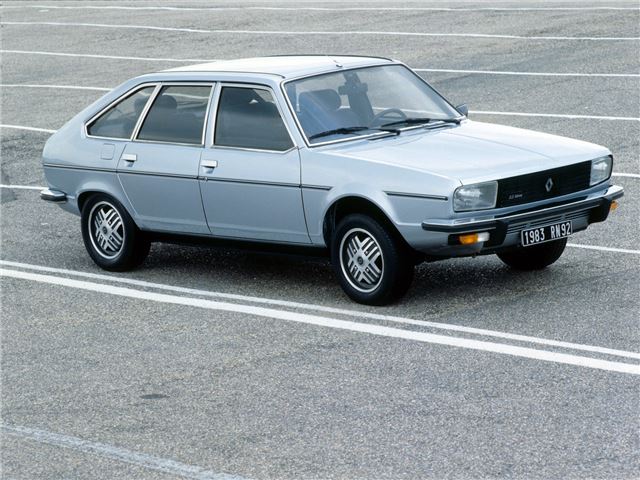 Model Timeline
March 1975
Renault 30 introduced
Renault 30TS unveiled at the Geneva motor show, powered by the 2664 cc V6 PRV engine (developed jointly between Peugeot, Renault and Volvo), driven through the front wheels, and offered with a choice of four-speed manual or three-speed automatic transmission. The R30TS had power-assisted steering, four round Quartz-Iodine headlights, electric front windows and central locking.
November 1975
Renault 20 introduced
The large Renault was given mass-market appeal thank to the introduction of the 20, in L, TL and GTL versions. Power was by the 1647cc four-cylinder used across the range in 89bhp fom. Automatic transmission was optional on the R20TL and GTL.
April 1976
20 gets more power
The 1647cc was upgraded to 95bhp.
July 1977
20 receives the 2.0-litre Douvrin engine
Introduction of the Renault 20TS. Powered by a new 1995cc joint venture Douvrin engine that developed 108bhp, and was available with a four-speed manual or three-speed automatic gearbox.
November 1977
Range tweaked
All models received a restyled instrument panel visor, and the R30TS had its power dropped from 130 to 125bhp. Optional steel wheels with Michelin TRX tyres.
October 1978
Fuel injection introduced on the Renault 30
Introduction of the fuel-injected R30TX. Thanks to Bosch K-Jetronic fuel-injection, power was uprated to 144bhp, and a five-speed manual debuted. It also had alloy wheels with TRX tyres, electric windows all-round, electric sunroof, velour upholstery, and front and rear head restraints.
April 1979
Range tweaked
Revisions to all models: driver's side rear fog light and rear seat belts. The R20TS was offered with a five-speed gearbox. The R30TS had a more powerful 130bhp engine fitted.
September 1979
Diesel models introduced
R20 Diesel in TD and GTD forms (not in the UK) with new 65bhp 2068cc diesel engine, five-speed gearbox, revised front suspension, and larger four-stud wheel rims.
April 1980
Running changes
All models received a completely restyled interior with new dashboard and instrument panel also used in the Renault Fuego.
April 1981
Running changes
All R20 models got new dual-circuit braking system and revsed front suspension. R30TX received new bumpers, R30TS discontinued, and a new 2.2-litre version of the Douvrin engine rated at 115bhp debuted in the 20TX.
March 1982
Turbodiesel introduced
A new turbodiesel engine delivering 85bhp and derived from the naturally aspirated diesel engine is introduced in the new R30 Turbo D.
December 1983
Production ceases
The R20 and R30 cease production, with 622,314 R20s and 160,245 R30s made.
Back: Introduction