Renault 18 (1978 - 1987)
Last updated 27 April 2013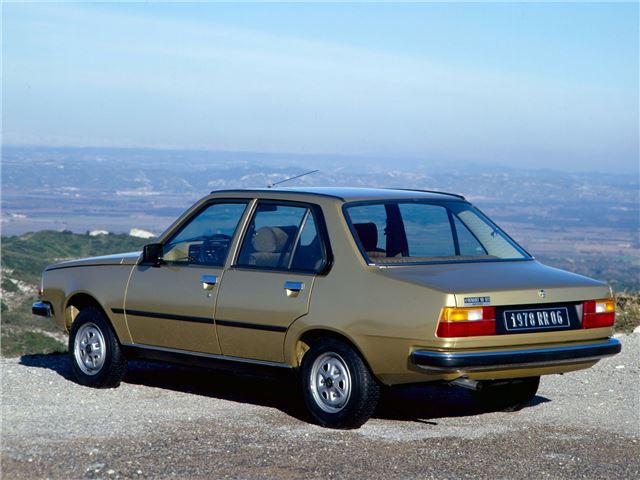 Model Timeline
October 1977
Renault goes into production at the company's Flins factory
April 1978
Renault 18 launched
The Renault was launched in April 1978, and was initially offered in 1397cc and 1647cc forms. Trim levels were limited to TL and GTL (1.4) and TS and GTS (1.6).
September 1979
Renault 18 Estate introduced
July 1980
Range expanded to include diesel
In July 1980, the 18 Diesel model was added. This model was mechanically similar to the Renault 20 Diesel, and was equipped with a 2068cc engine rated at 65bhp. It featured new negative offset front suspension, and larger four-stud wheels were added - these would be standardized across the range. Models were the TD and GTD. TD meant a four-speed gearbox and similar equipment to the (spartan) TS, while the GTD received a five-speed gearbox. Power-assisted steering was optional on the GTD, a first for the Renault 18.
April 1981
Renault 18 Turbo launched
The 18 Turbo was powered by a 1565cc engine that delivered 108bhp. It had a five-speed gearbox, alloy wheels, rear spoiler, and the dashboard and interior fittings from the Fuego.
September 1981
Turbo diesel added to the range
Powered by a 87bhp version of the 2.1 litre inline-four fitted to the TD/GTD, although not available in the UK.
September 1982
Range extended and tidied up
First facelift saw the Turbo and diesel models' front suspension standardised across the range. Clear indicators and plastic doorhandles were the immediate giveaway, as were the new front seats. Five-speed gearbox was offered as an option on the TL, while the GTL became an economy (rather than luxury) version - and received a lower-powered 1647cc engine to replace the old 1397cc unit, and five-speed gearbox, electronic ignition and an econometer gauge.
September 1983
facelifted to become the 'Mark 2'
Revised front-end styling, all models gained a front spoiler, amd the saloons also received the Turbo's rear bootlid spoiler. Four-stud wheel rims were standardised across the range. All models now received the Fuego-style dashboard previously reserved for the 18 Turbo.
September 1984
2.0-litre GTX model added to the range
January 1989
European Renault 18 production ended
Production begins to wind-down in readiness for the launch of the Renault 21 in 1986, and it goes off sale in the UK when the new car arrives. European production halted in 1989, with 2,028,964 Renault 18s built in France. The car remains in production in Argentina until 1993, when the last Renault 18 rolled off the line. 132,956 were built there.
Back: Introduction
Next: Driving
Compare classic car insurance quotes and buy online. A friendly service offering access to a range of policies and benefits.

Get a quote