Nissan Prairie (1982 - 1988)
Last updated 11 May 2013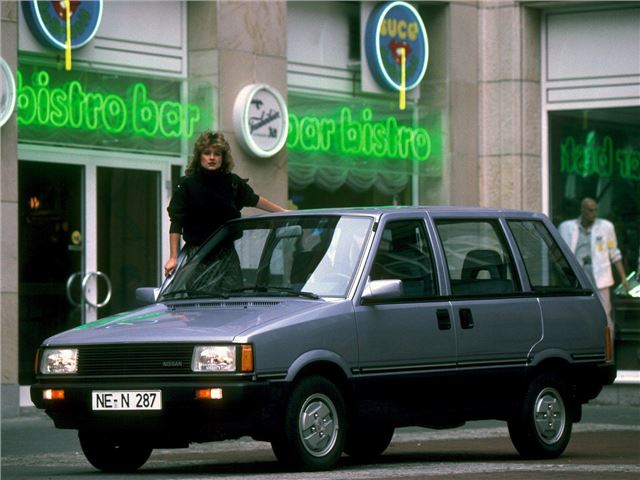 Buying Guide
Good
Box-like utility car that pre-dated today's mini MPVs.
13' 5" long by 5' 5" wide and quite light at 980kg.
This one had pillarless construction that left a huge gap in the sides with the front doors open and the rear doors slid back.
Kicked off with a 75bhp 1488cc engine supplemented by an 88bhp 1809cc four from May 1984, which is what most of them had.
Much loved. Many converted to provide mobility for the disabled.
Bad
Pillarless construction and relatively light weight leaves them more vulnerable to structural rot than most '80s Japanese cars, which means very vulnerable.
Don't ask about the driving characteristics and braking.
Watch
The main thing is structural rot as many of these vehicles had welding to pass MoTs which in fact weakened the structure rather than strengthened it.
Back: Introduction