Nissan Micra (1992 - 2003)
Last updated 4 June 2018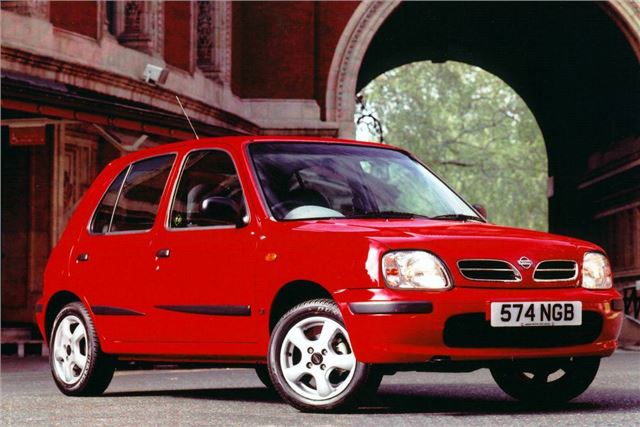 Generally reliable, and avaliable with a decent small car CVT autobox.
Throttle body prone to getting gummed up with hydrocarbons.
Updated 12 March 1998
Restyled in 1998. 1,275cc '1.3' engine increased to 1,348cc in July 2000, with increase in power from 75PS to 82PS and torque from 76 lb ft to 80 lb ft at 2,800 rpm.
Introduction
When the time came to replace the K10 Micra, Nissan asked drivers what would make them buy the small car. The answer? A bit of personality. And, as we all know, car buyers in the early 1990s defined that as rounded styling. The fewer straight lines a car had, the more personality it was imbued with.
Quite how rounded sheets of metal can convey a sense of personality is something for the philosophers amongst you to debate, but the result was the bubble-styled and rather cute K11. The fact that Nissan asked European buyers for their thoughts on the new model speaks volumes. Literally – Nissan targeted the K11 squarely at European drivers.
They'd even committed to building it in the UK, alongside the new Primera. As well as the new Micra's cartoon like appeal, it also got a range of zingy 16-valve double-overhead camshaft engines in 1.0, 1.3, and 1.4-litre capacities. All of which were fun to drive, although the 1.3-litre was the sensible choices for speeds above 60mph.
It was a hit. And in 1993 won the European Car of the Year title seeing off bookies' favourite the Fiat Cinquecento. It sold by the bucketload – adorning the driveways of suburbia and notching up a decade-long production run.
Mechanically, it was tough as old boots, but it did have one major weak spot: rust. Yep, by the end of its production run almost every pre-facelift model had a patch welded in front of a rear wheelarch. Some felt it was a badge of honour for years of dutiful service … but it's mainly the reason so few survive today.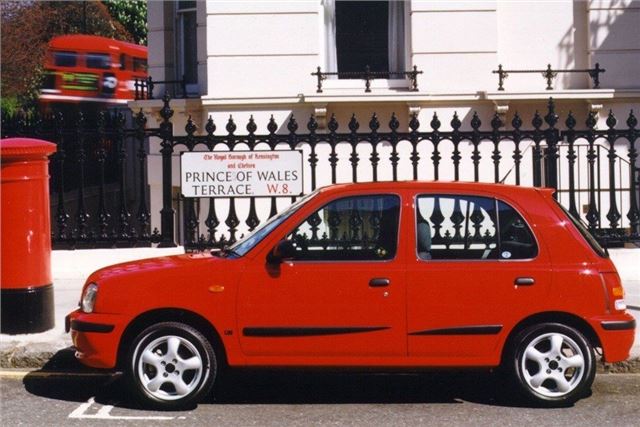 Next: Model Timeline