Nissan Bluebird (1986 - 1990)
Last updated 13 June 2019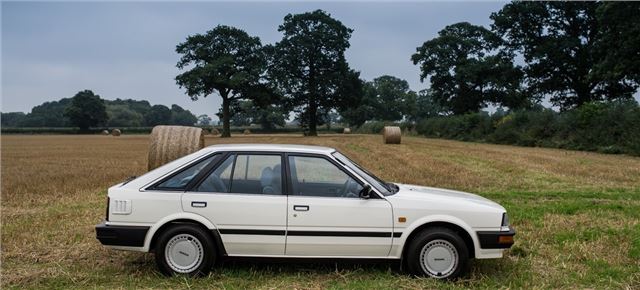 The Nissan Bluebird's main claim to fame in automotive history is that it was the company's first UK-assembled car at its greenfield site in the North East of England.
The car itself hardly blazed a trail during the greed-is-good 1980s, setting out its stall as a roomy, tough, and reliable family car that would always get you to where you needed to go in one piece. So, worthy but dull? Yes and no - in some ways, it's a bit of a surprise...
---
Classic road test: Nissan Bluebird 1.6LX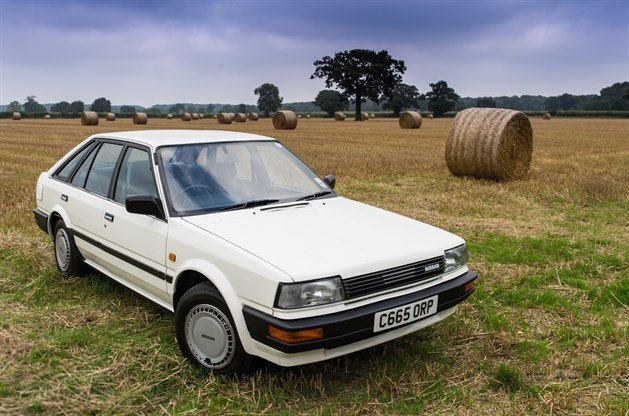 The Nissan Bluebird really was a case of '...from little acorns'. When one considers just how much of a manufacturing collossus Nissan Motor Manufacturing UK now is, with around half a million cars a year churning out of Washington, it's sometimes easy to forget that the company's first British made car, the Bluebird T12, was actually a bit of a pot-boiler in the sales charts.
But when the Bluebird was launched in 1986, we were still three or four years away from the Japanese revolution, which ended up delivering cutting-edge cars such as the Mazda MX-5, Honda NSX, Lexus LS400, and Nissan's own, and quite brilliant Primera. So, aside from a few honourable exceptions, buyers still had very fixed ideas about Japanese cars, and what they could expect from them. On the whole, the media did its best to maintain the status quo, singing the praises of all Japanese cars' reliability and build quality, while slating them for their sub-standard dynamics.
And the Bluebird was no exception to this rule, despite Nissan claiming quite vocally that its new British-assembled mid-liner had been tuned dynamically for European tastes. The Bluebird T12 was starting from quite a low base. The model line was a long-standing stalwart of the UK middle-market, and throughout the 1970s had sold reasonably well on the strength of its reliability, high equipment levels, availability (getting hold of a Cortina or Marina during the strike-torn '70s sometimes involved joining a waiting list that ran into years), and extremely good value.
A good example of this was the 910-series, introduced in 1980. Visually, it was a very effective clone of the Ford Cortina MkIV, and it was also astonishing value. For the price of an entry-level Cortina 1.3L, you could buy a fully-loaded Bluebird 1.8GL that could literally run rings around its British rival. It had oodles of showroom appeal, and looked good on paper, but it ended up mainly selling to private buyers. The more discerning fleet market demanded lots of dealers, low running costs, and motorway friendly dynamics for hard-pushed reps - and the Bluebird was found wanting.
That was replaced by the front-wheel drive U11-series Bluebird in 1984 - a car that looked little different from its predecessor, and was all-new under the skin. It proved to be a disappointment. The U11 lasted a mere two years on the UK price lists before it was replaced by the all-new T12 - and if that seems like an unusually short lifespan, that's because the 1986 Bluebird was actually a direct replacement for the 1981 Datsun Stanza. Confused? Don't be.
About the Nissan Bluebird

As a replacement for the Stanza, it's no surprise to learn that the Bluebird T12 is very similar under the skin. So it has the same transverse engine, end-on gearbox, front-wheel drive layout. All petrol Bluebirds are powered by eight-valve versions of its then-new CA-series engine, with power outputs starting at 82bhp. Front suspension is by MacPerson struts, with anti-roll bar, and at at the rear, it retains the independent semi-trailing arm of its predecessor, too. So, it was mechanically predictable, and also very much on the pace with the opposition under the skin.
Styling-wise, it embraced the origami school of design, very much relying on straight lines and angles to define its character. In the post-Audi 100 and Ford Sierra world, this made it seem curiously old-fashioned, even at launch, although it was far from alone in enjoying dated looks - the Vauxhall Cavalier Mk2, Citroen BX and Austin Montego were all very much in the same boat.
The main differerance from all that came before was that the Bluebird was set-up for serious UK sales volume like no Nissan before it. The company set-up a new fleet sales department, and began aggressively chasing company car managers, and user-choosers. The Bluebird had a good reptutation for reliability and value at the time, and Nissan worked hard to capitalise on this, while playing up the Made in Britain aspect of the car.
On the road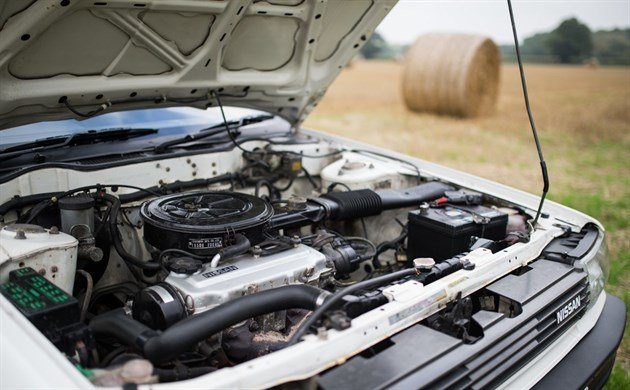 First thing's first - although Nissan UK's Bluebird looks box-fresh and minty, it's no museum piece, and is representative of many of the examples left plying our roads. It has 69,000 miles on the clock, and has seen a little action from the spray gun. But it's original, and looks like it's never been afflicted by even a trace of corrosion. And interestingly, it did attract favourable comments from passers-by whenever it was parked-up.
Inside, it's a rhapsody in blue, with plenty of angular plastic mouldings dotted around the cabin, and matching tweed for the seats. It's all very hard-wearing, but far from stylish. The instuments look stuck in an '80s timewarp, thanks to yellow striping, but they're big and easily-read. The twin-trip meters are a treat, too.
Column stalks operate with reverse logic to those used to modern cars, so the indicators are on the (ergonomically-correct) right hand side, with the wipers on the left. There are some big switches (for hazards, heated rear window) surrounding the instrument pod, but then you also contend with hidden minor controls, such as the rear wash wipe and electric mirrors, which are hidden down by your right knee. It's a low-spec 1.6LX, so there are no electric windows or central locking - but you do get power steering and a radio cassette player.
The cabin itself is airy and blessed with great visibility thanks to slim pillars and a generous glass area. But being slightly smaller than the then class-norm means that in order to give the car acceptable rear legroom, there's not enough rearward travel of the front seats, leaving taller drivers more cramped than they would be in a Cavalier or Montego.
Start-up is typical for automatic-choke set-ups of this era, so you stab the throttle once, turn the key, and it fires instantly, with a smooth tickover. Pulling away, it's immediately obvious that in order to get the best from the Bluebird, you need to give it lots of revs and bet unafraid to use wide throttle openings. Waft it along and change up early as you might a 2.0, and you'll find yourself not moving very quickly at all. But in truth, once you're acclimatised to that, and the fact that the engine - although quiet - is coarse over 4000rpm, and you'll quite happily flow along at 21st century motorway speeds, and that's more than acceptable for a 1.6-litre full-sized saloon of this era.
As for handling and ride, it's there or thereabouts, and far from the tragedy that some journalists of the time declared. On motorways and smooth roads, relatively soft springing result in a surprisingly compliant ride. Potholes and sharp expansion joints rarely crash into the cabin, leaving an overall impression of good ride comfort. The damping is also excellent - but what the Bluebird does suffer from is short suspension travel, which means on lumpy B-roads, it joggles for more than is desirable. Cornering is reasonable, with more poise than you'd expect, and steering feel is also good (a genuine surprise) - but get too playful, and the tyres do start to squeal, 1970s Detroit-style.
The HJClassics Verdict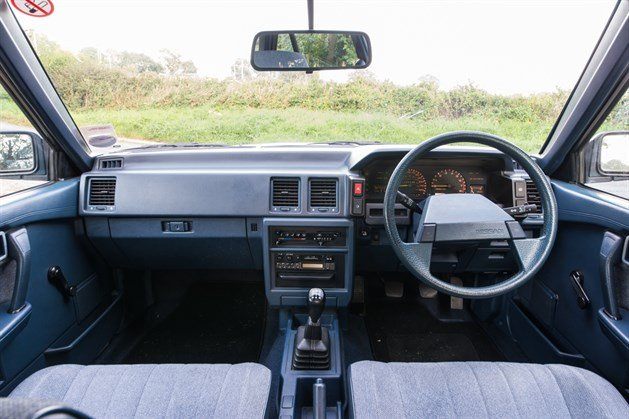 As already stated in the introduction, the Nissan Bluebird's place in history is far more interesting than the car itself - a fact that even its most ardent supporters would have no trouble agreeing with. Its solidity, and ability to rack up huge mileages in one piece without breakdowns or rust are legendary. And yes, that's why so many ended up being private-hire taxis. And as it was made in England, it proved that us Brits can build cars as well as anyone else in the world - refreshing news after generations of being told otherwise.
It's certainly not a bad all-rounder at all - pretty good in fact. But in no way will you be inspired by the Bluebird, or feel the need to get up early just to take it the long way into the office. You'll never love it. The word 'adequate' sums up the Bluebird perfectly - you'll come away from driving one pleasantly surprised (as undoubtedly you'll have entered the experience with low expectations), but hardly uplifted by the experience.
But despite its sheer inability to stir the soul, we couldn't help but like the Bluebird, and respect what the company achieved with it. As white goods go, it's very, very capable - and is very, very easy to live with. But the Bluebird is brilliant in one very important respect: reliabilty. If you want an '80s car that won't let you down, and will always start in the morning, nothing comes close to touching it, especially at today's prices.
And for some, that's all they need from their car.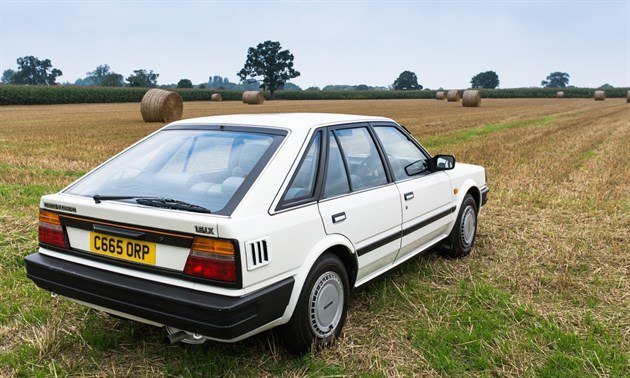 Photography: Richard Kilpatrick
Back: Model Timeline
Next: Buying Guide
Compare classic car insurance quotes and buy online. A friendly service offering access to a range of policies and benefits.

Get a quote