Nash Healey (1951 - 1954)
Last updated 23 August 2013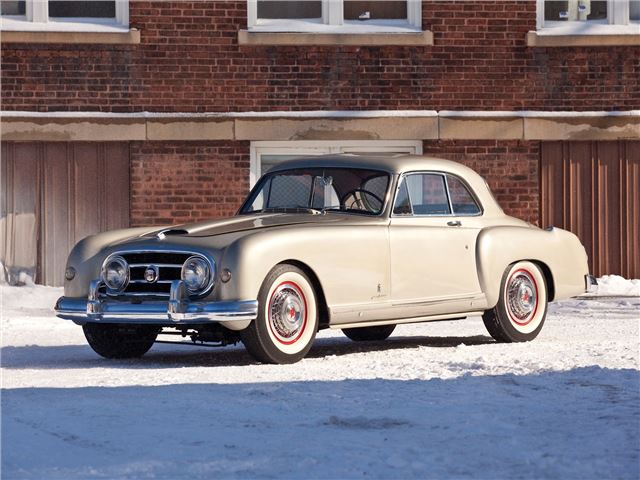 Fast in a straight line
Weird styling
Introduction
If you think that Donald Healey cut his teeth building sports cars in association with Austin, there was an association with the American car company, Nash – and that resulted in a sporting car primarily destined for the American market.
The engine and chassis was pure Nash Ambassador and that choice resulted in lively performance, although the heavy steering and unresponsive brakes made the Healey a chore to drive with verve. Styling was un-sportscar like too, but Nash commissioned a Pininfarina restyle in 1952, and that transformed the car. Curvaceous wings, bulbous rear arches and a notchback rear end were features and although it might not have been one of the Italian designer's best creations, it was stylish enough.
While most Nash Healeys sold in the United States were powered by a 3.8-litre engine of US origin, a few were built and marketed in Britain with the less powerful 2.0-litre Alvis engine (that had some tuning potential) under the bonnet.
Sales were consistently slow, and the car died following Donald Healey decision to sign a contract with Austin to build his next sports car at the 1953 London Motor Show. The Austin-Healey gained almost legendary status, while the Nash-Healey became little more than a footnote in motoring history.