Monteverdi Hai 450 (1970 - 1973)
Last updated 8 July 2013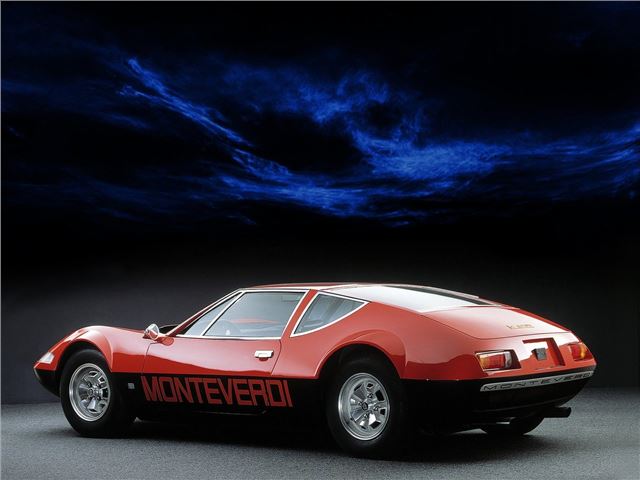 Phenomenal performance, fabulously rare, dramatic mid-engined styling
Some would say it has tricky handling; although few have found out for themselves
Introduction
The mid-engined Monteverdi Hai 450SS was one of the first premier league supercars, beating the Ferrari Boxer to the market by three years. Well, we say the market, but that's a bit of an exaggeration, as a mere two were built - an SS and GTS. The Hai was the perfect follow-on to the 375 Frua-style series, signalling that Monteverdi was serious about challenging the Italian supercar establishment.
The Hai SS was first shown at the 1970 Geneva Motor Show, and looked the business. It was powered by a 6974cc Chrysler V8, and was so-called because 'Hai' is the German word for shark. The styling was dramatic, with overtones of the De Tomaso Mangusta, and was penned by Carozzeria Fissore, although it's not clear whether Pietro Frua or Trevor Fiore actually styled it.
After the SS, Monteverdi unveiled the GTS version later in the year. It was based on a longer wheelbase, and had a few other detail changes. The plan was for Monteverdi to build 49 examples, but production never started - leaving the Hai as one of the more interesting supercar might-have-beens. It was overpriced and some would say under-talented. Two more were built during the 1990s, and remain in the Monteverdi Museum in Basel-Binningen.