MG ZR (2001 - 2005)
Last updated 27 November 2018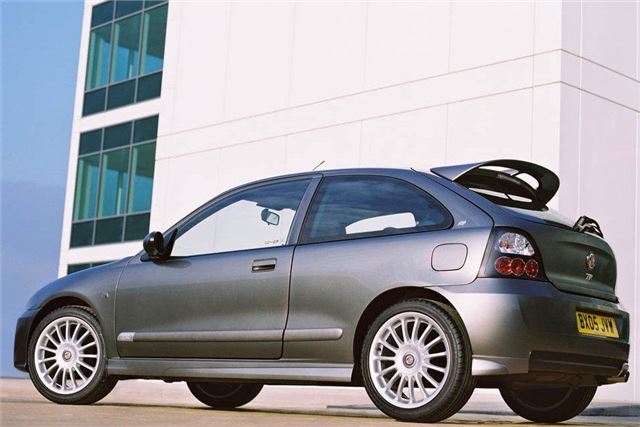 Model Timeline
Rover 25 based ZR160 boasts the same 160bhp VVC engine as the MGF Trophy 160, with a 0-60 of 7.4 seconds and a top end of 131mph. List price was a reasonable £14,345.
MG ZRs with smaller, less powerful engines are 1.4 101bhp ZR105 at £9,995 and 1.8 115bhp ZR120.
LPG ZR 120 from July 2002 at an extra £2,195 was awaiting Powershift certification which may result in up to 70% rebate.
Van versions with 103ps petrol, 101ps diesel or 160ps petrol engines from March 2003.
Back: Introduction
Next: Buying Guide