MG ZR (2001 - 2005)
Last updated 5 October 2015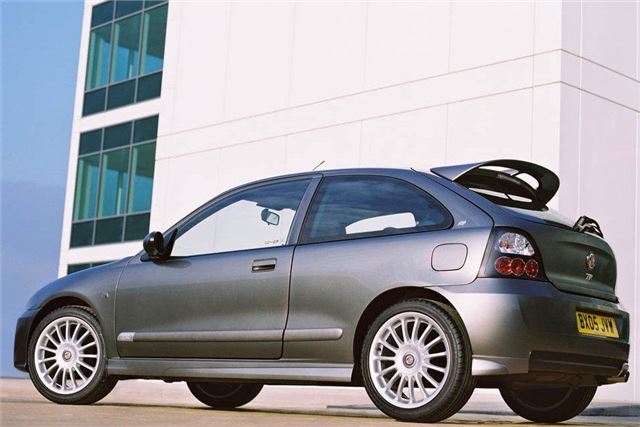 Quick enough in 160 guise. Tidy handling.
Overheating and head gasket failure with K series four-cylinder engines. Not that roomy.
Rover 25 based ZR160 boasts the same 160bhp VVC engine as the MGF Trophy 160, with a 0-60 of 7.4 seconds and a top end of 131mph. List price was a reasonable £14,345. MG ZRs with smaller, less powerful...
Introduction
Based on the Rover 25, the MG ZR is a hot hatch that picks up where the 200BRM left off. Launched in 2001, it featured a sporty ehxhaust note, uprated suspension and more aggressive styling over the 25.
Three versions were available: The 105, 120 and 160. The 105 featured a 1.4-litre engine that produced 102bhp. The 120 got a 1.8-litre tune to 115bhp while the 160 had the same 1.8-litre producing 159bhp.
Two diesels variants were available - the ZR TD 100 and 115, both using the the 2.0-litre L-series engine with tweaked performance outputs.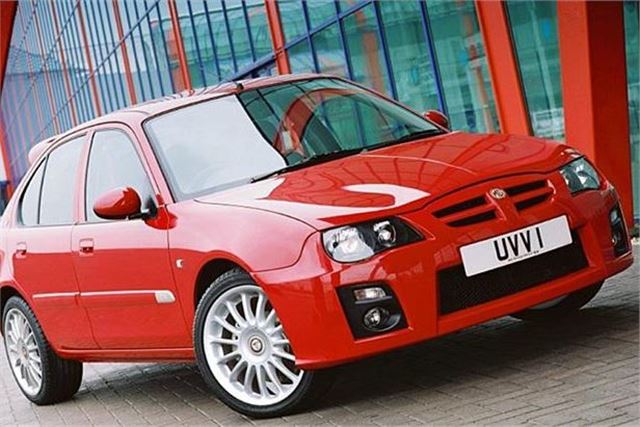 Next: Model Timeline