MG Maestro and Maestro Turbo (1983 - 1991)
Last updated 27 November 2018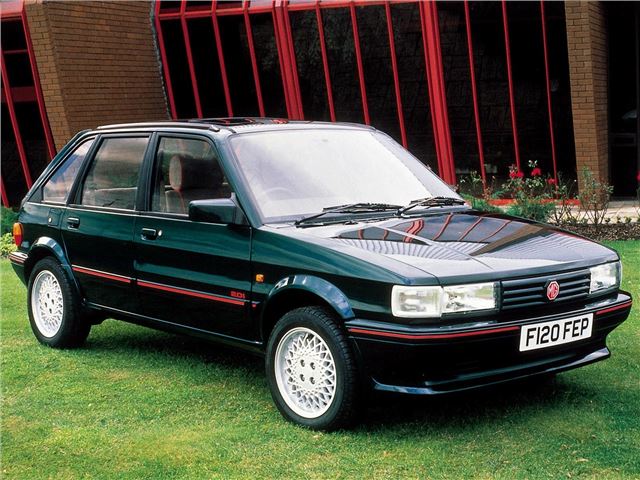 Good to drive, quick and economical
Lack of build quality and cosmetic rust
Introduction
The slightly chubby Austin Maestro, launched in 1983, didn't quite have the instant appeal of the Metro when upgraded into MG specification. With five-doors, upright, glassy styling and '70s-style looks, it certainly lost the showroom battle against the all-conquering Ford Escort XR3i. But the MG Maestro was still a very worthy hot-hatch - at least in 2.0-litre form.
The earliest MG Maestro was fitted with a 1.6-litre R-series engine derived from the Austin Maxi's, and proved troublesome in use thanks to a hastily conceived twin-Weber carburettor set-up. 1984's shortlived 1600's S-series engine was replaced by the 2.0-litre O-series fuel-injection engine from the Montego at the end of that year. And in one fell swoop, the MG Maestro was transformed.
Capable and good to drive (if specified with PAS), it was one of the best hot hatches of its era, overlooked at the time.
After five years in production, the Montego Turbo's engine finally found its way into the Maestro and, with Tickford's help, a run of 505 was produced. Its aggressive bodykit helped add fast-lane appeal, and the tweaked chassis improved the already fine handling.
It was certainly quick off the blocks, with a 0-60mph time of 6.7 seconds, and a top speed of not far shy of 130mph. Like the Montego, it can be a lively drive, but modern tyres will tame the torque steer. Like all M-cars, the Maestro suffers badly from extensive cosmetic rust, rendering restoration uneconomic.
Join the club
Honest John Classics has teamed up with MG Car Club (the world's oldest MG club) to offer readers £5 off single and joint memberships. Joining the club means joining the largest group of MG fans in the world and getting access to first-rate technical knowledge as well as the chance to save money on your insurance premiums. Simply visit www.mgcc.co.uk/join and use the code HONEST5. (Disclaimer: if you join Honest John receives a small fee).
Next: Specifications