Mercedes-Benz SEC (1981 - 1991)
Last updated 6 October 2013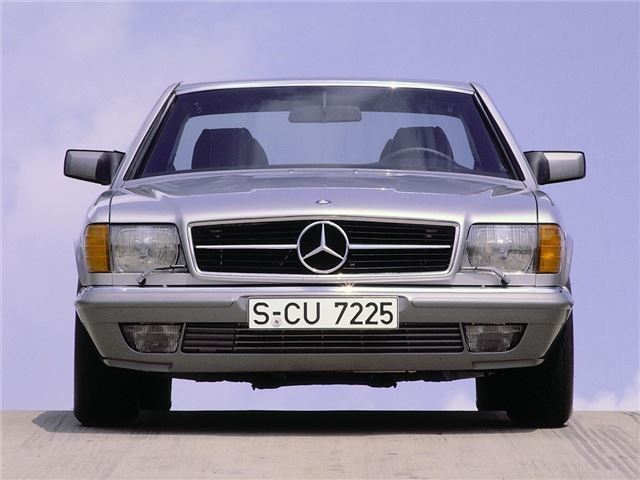 Stylish and effortless pillarless coupe
Not quite as good to drive as it looks
Introduction
The SEC was arguably the best (if not the most charismatic) coupe in the world when it was launched - but then it had a good starting point, being based on the S-Class saloon. Originally launched in 380 and 500 form, the SEC in its most basic variation came with 204bhp and steel wheels, with ABS only an optional extra until 1985.
The post-1985 facelift 420SEC was a much more accomplished all-rounder. The 500SEC was the range-topper for five years until the 560, and had a fairly lazy 240bhp, electric seats, ABS and a walnut-veneered dash. But the 1985 560SEC was something else entirely - it added fatter tyres, flared arches for a more muscular look, and a
limited-slip differential for improved handling.
Climate control came as standard, as did heated seats from 1988. With the aid of a mechanical/electronic fuel injection system, the 560's engine put out 20% more power than the 500SEC's but used barely any more fuel to reach a maximum speed of 155mph. Formidable then, fast and comfortable now, all SECs offer a lot of car for your money.
Next: Specifications
Buy a Mercedes-Benz SEC from £8,950