Mercedes-Benz S-Class (1979 - 1993)
Last updated 6 October 2013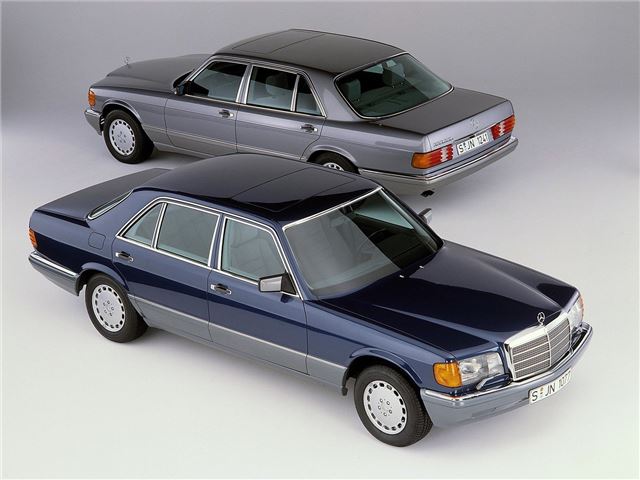 Power, performance, and relatively low price
These cars can rust badly, and spares are expensive
Introduction
In 1979, the Mercedes-Benz S-Class was relaunched, and once again took a big technological leap from what came before. Aerodynamic styling penned by Bruno Sacco signalled a new look that would filter its way down the entire range, and showed that Mercedes-Benz was not about to lose its lead in its sector of the marketplace.
Original engine line-up spanned 2.8-litre and six-cylinders, as well as thet 3.8- and 5.0-litre V8s, all of which were very well established. By 1981, these engines would be updated for improved fuel consumption, along with the rest of the range, but at the expense of some power. 1985 saw that power return with upgrades across the board - 280s, became 300s; 380s became 420s; and a new 560SEL model was installed at the pinnacle of the range.
Faced tough oppposition from a number of manufacturers during the 1980s and into the '90s, but always managed to retain Mercedes-Benz's position as the builder of the highest quality cars in its sector. Probably was the best car in the world at launch, but lacked a little too much soul for enthusiastic buyers.
Good metal-for-money purchase at current values.
Next: Buying Guide