Mercedes-Benz 600 (1964 - 1981)
Last updated 3 April 2013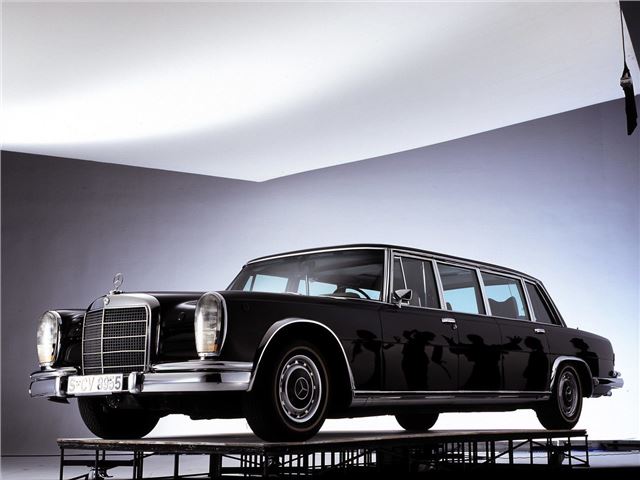 Nothing else quite has the same road presence
You might get mistaken for a third-world dictator
Introduction
Mercedes-Benz started from the ground up when it came to building its 1960s range-topper. The company decided it needed to build the absolute best car in the world, and that meant a new engine, platform, body and interior - it was a technical tour de force, designed to be bought by governments rather than mere business magnates.
When it was unveiled in 1964, there's no doubt that Mercedes-Benz had built technically the best car in the world. It weighed in at 2.5 tonnes (or more for the long-wheelbase Pullman seven-seater), and that was before bulletproof glassand body panels were added. It also had air suspension, vacuum central locking, two heating and ventilation systems, and to haul it around a new 6.3-litre V8 with Bosch fuel injection.
The limousine remained in production for 18 years and achieved everything its maker set-out for it.
Next: Specifications