Lotus Esprit S1, S2 and S3 (1976 - 1987)
Last updated 29 November 2013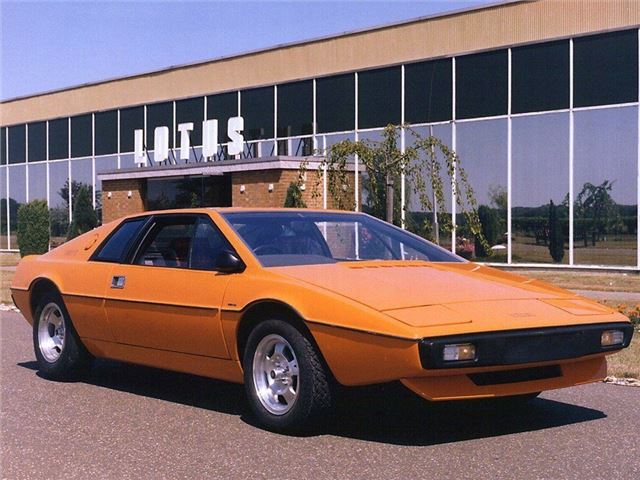 Looks and handles like a genuine supercar
Doesn't really go like one, but can be as unreliable as you'd expect
Introduction
The Lotus Esprit was the second mid-engined car to emerge from Hethel - and unlike the Europa, it was a pin-up car from the moment it launched. The Esprit was designed by Ital Design, and it had all the visual drama of anything you'd expect to see from Lamborghini. The body was still made from glass fibre, and it was still undepinned by a backbone chassis, just as Lotuses had been since the Elan. 
The Esprit's mid-engined 2.0-litre engine was shared with the Eclat and Elite and produced 160bhp. It was a fine effort for a naturally-aspirated power unit of this size, but it wasn't quite enough to trade punches with junior league supercars such as the Ferrari 308GT4 or Lamborghini Urraco P300. Handling was flat, grippy and nervous near the limit, but was spectacularly capable in the hands of an above-average driver.
In 1977, Lotus release the Esprit S2. This car was built specifically to right the original car's wrongs - such as its marginal cooling and slightly low-rend interior. The S2 was identified by its aerodynamic 'ears' behind the rear side windows (to improve cooling), new Speedline alloys (to replace the Wolfrace Slots) and Rover SD1 taillights. In 1980, the S2 received the torquier 2.2-litre engine to become the S2.2, improving performance and driveability.
The final evolution of the original Esprit came in 1981. The S3 featured most of the body, chassis and interior revisions introduced for the Essex Turbo model the year before. More importantly, it was better built. Despite the larger bumpers and sided air scoops, the design retained much of the character of Giugiaro's original. Technical changes were few - but it did receive wider lower-profile tyres and larger rear wheels, which improved the Esprit's already superb handling and grip. A great all-rounder, and surprisingly inexpensive to run - if you buy a good one.
Next: Running