Lotus Elan (1962 - 1973)
Last updated 19 November 2014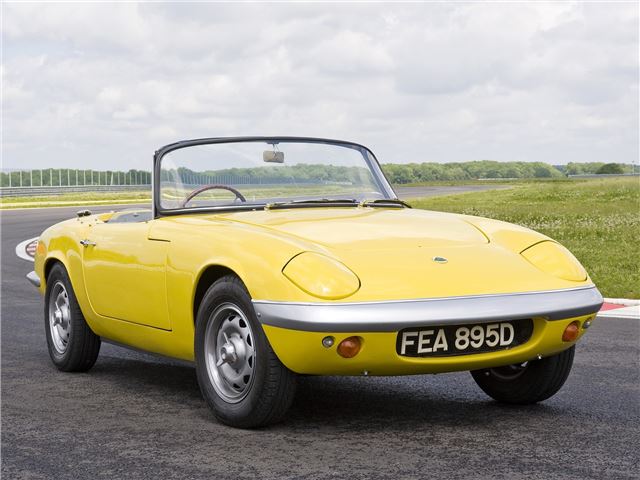 Buying Guide
Bodywork
Looks for cracks or splits on the glassfibre body.
Small patches can be repaired.
If the whole body is in poor condition you may need a replacement bodyshell.
The bodyshell can be lifted off the chassis but this is very expensive.
If the car has recently been resprayed, check for paint blisters.
This is caused when there is moisture in the glassfibre – the car wasn't dry before it was painted.
Chassis
The chassis on an Elan/Plus 2 is changeable.
An original chassis can be repaired, but it might be better to replace it.
Replacement chassis are often galvanised.
Spyder Engineering offers replacement chassis, which address the original's weak points.
Check for rust on the suspension turrets – this is where muck gets stuck.
Engine
The Lotus twin cam is based on a Ford 1500 block (pre cross-flow) with a special Lotus twin cam head.
Leaking and burning a bit of oil isn't uncommon.
The engine's weak spot is the water pump – look for leaks at the front of the engine.
Replacing the water pump means removing the head.
Most parts for the engine are available, but the aluminium heads are getting scarce now.
Back: Introduction
Next: Running
Compare classic car insurance quotes and buy online. A friendly service offering access to a range of policies and benefits.

Get a quote