Lotus 6 (1953 - 1956)
Last updated 29 November 2013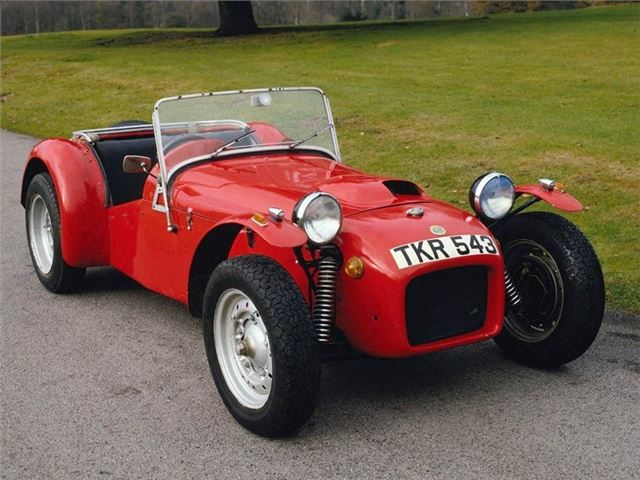 The original Lotus, pure and unadorned
Good luck finding one
Introduction
Often seen as the first true Lotus, the Lotus Mk VI had little in common with anything the company had produced up to that point. Lotus Engineering had moved quickly to arrive at this car – it had been conceived by Colin Chapman and his wife-to-be Hazel Williams in 1952, and Chapman had initially worked on a variety of Austin-based trials cars before moving on to sportscar production at his premises in Hornsey, north London and later at Cheshunt, Hertfordshire.
Once established, the Mk VI impressed all those who drove it. Technically it was brilliant – it featured a tubular space frame steel chassis (which was both light and strong), with stressed aluminium body panels forming the floor, scuttle and sides. All were sold in kit form, using affordable parts taken mostly from the Ford Ten/Popular range of cars, including these cars' rigid rear axle. Soft suspension combined with a rigid chassis was a recipe that worked, and endowed the Mk IV with great roadholding, making it a popular choice among club racers.
Power came from Ford, too – using either the 1172cc side-valve unit or the larger Consul engine, reduced in capacity to qualify for the 1500cc competition category.
Next: Buying Guide