Jeep Grand Cherokee (1994 - 1999)
Last updated 25 April 2018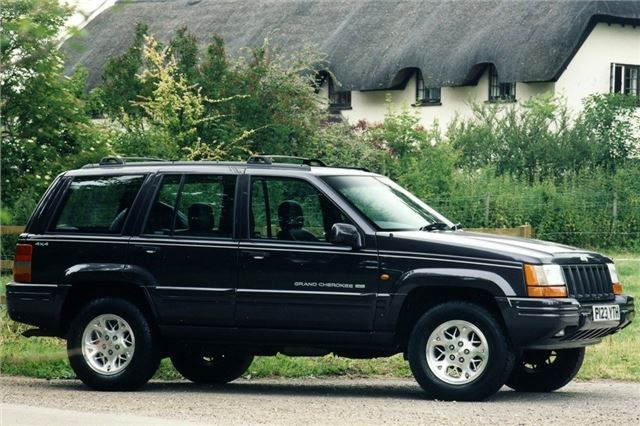 Plush, if slightly brash, cabin. Very capable off road. Strong towing ability.
Not much space inside given the vehicle's size. Thirsty. Poor reliability record. Feels too vague on the road.
15' 1" long by 7' 4" wide and weighing in from 1,820kg. 1 74bhp 4.0 Limited auto had impressive towing weight of 3,500kg. First imports were 5.2 litre V8s with 212 bhp in LHD and auto only. 174bhp...
Introduction
With a 4.7-litre V8 under the, ahem, 'hood, the Jeep Grand Cherokee is not for the feint of heart or light of wallet. At the time, it was mainly bought by those who demanded bragging rights about their car's off-road capabilities… or just needed to a caravan. Across a field. With a petrol tanker flanking close behind.
Sure, the Grand Cherokee was a hugely capable car, but no-one really needed that much green lane prowess. Or if they did, they bought a Land Rover. And so the Grand Cherokee was left to mop up sales from people who wanted to wear Wranglers, drink Budweiser, and play cowboys and Indians - but who felt that the Cherokee was a bit small.
These days, they're as cheap as chips and make a great all-terrain family vehicle to point the dogs and kids at the countryside. You might not be able to afford to own it for very long, but the short time you spent together will make some happy memories. After all, who doesn't love a small house that can accelerate to 62mph in around eight-and-a-half seconds.
Next: Model Timeline