Jaguar XJ6 and XJ12 (XJ40) (1986 - 1994)
Last updated 5 March 2018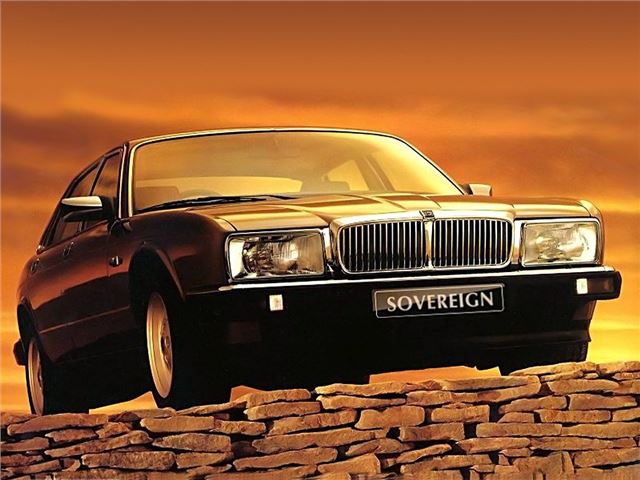 Buying Guide
Good
Less likely to have build faults than previous Jaguars.
16' 4" long by 6' 7" wide and around 1,750kg.
Quiet and quick, nice ambience inside a Sovereign.
Non-cat 3.6 has 221 bhp. Catted 3.2 AJ6 has 200 bhp. Pre-cat 4.0 has 235 bhp, sinking to 205 bhp with cat. 4.0 XJR has 248 bhp. Catalysed 5.3 V12 has 264 bhp. All should take unleaded.
Demand exceeded supply when new, so in 1986 and 1987 these cars sold for silly premiums.
Very Low 2 out of 9 point death rate from accidents in this model.
Bad
Styling the most boring of any XJ.
Lack of steering 'feel'.
Too low for some.
Not as much rear legroom as length implies.
165 bhp 2.9 litre version best avoided unless being virtually given away.
Watch
Allow for the fact that by 2011 these cars were at least 25 years old.
Must have leather seats (or at least leather seat facings) - a £750 trimming job.
Aircon more desirable than sunroof.Make sure aircon blows cold. Good news if has been recharged with CFC-free 134A refrigerant instead of old R12 and the seals aren't leaking.
Will rust - the first place is around number plate lights in the boot lid, but if there's rust in the wings, sills and inside the boot, walk away.
Light reflectors also let in water and rust.
Listen for timing chain rattle - a sign of age and insufficiently frequent oil changes.
The coolant needs to have been changed every two years without fail or the block will sludge up at the back, overheat, blow its head gasket and possibly warp its cylinder head.
If the brake fluid isn't changed every two years, the ABS pump could rust up inside, so make sure the ABS light goes on when you switch on and goes off again a few seconds after start-up.
Check all electrics.
Check for uneven tyre wear signifying suspension or steering damage. If tyres are worn, they're costly to replace.
Listen for clonking from the rear axle on gearchanges, which should be smooth.
Manuals are rare and early ones had a clutch problem, but all should have been sorted by now.
If fitted with self-levelling suspension, make sure it self-levels.
Try and feel the discs for scoring, lipping and wear. Brake callipers can seize and are expensive, so be very suspicious of uneven braking on test drive.
Back: Introduction
Next: Specifications
Compare classic car insurance quotes and buy online. A friendly service offering access to a range of policies and benefits.

Get a quote