Jaguar XJ (1994 - 1997)
Last updated 18 May 2018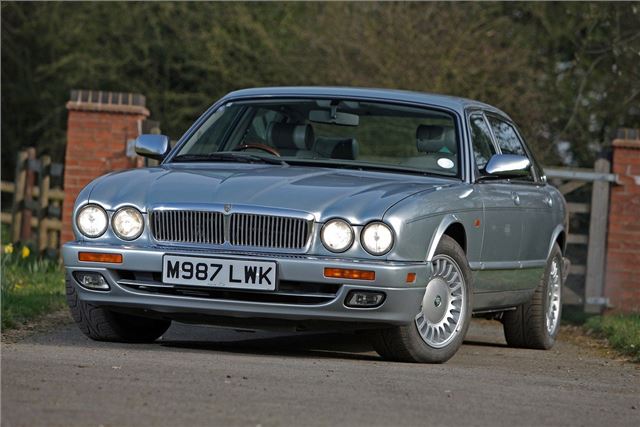 Buying Guide
Good
Extremely Low 1 out of 9 point death rate from accidents in this model.
XJ6 1995-1997 rated average for brekadowns, problems and faults in 2003 Which survey. By 2005 had sunk to £2,000 - £4,000.
Bad
When the XJ8 came out in 1997 a glut of these were p/xd for XJ8s by status seekers and prices fell. They climbed back up once the market realised how good the sixes were in comparison to early V8s.
In May 2007, no waterpumps were available for XJ6s because the manufacturer had gone bust.
Watch
Less than pristine examples are worth a lot less. Also check the spec, because you don't want a standard model with cloth seats and no aircon unless it's dirt cheap.
Look for a proper Jag franchise or independent Jag specialist service record.
Bodies may flex and crack windscreens.
Alloys oxidise easily.
Rear bumper protector falls off.
Check all electrics, particularly the dashboard computer.
Feel the discs for lipping or scoring and watch out for uneven braking on the test drive. Brake judder may be due to drivers sitting on the brakes after a hard stop which causes localised overheating and warps the discs. For older cars, see tips for previous model XJ 40 above. 

On startup rattling timing chains are common, and not the big warning signal that they are on the V8 engines. Transmission grumble is also present, but this isn't terminal since they go on for many thousands of miles like this. Gear changes should be smooth and acceleration brisk. Handling should be sharp and not wallowy especially on cars with the sport as opposed to confort setup, if they are lower wishbone bushes are in need of replacemet. Head gaskets tend to go at 140,000 miles, especially on the XJ-R Supercharged, on which the supercharger goes as well. Watch out for rust on the wheel arches and the front windscreen surround, especially on the early cars. All cars with alloys have corroding alloys unless refurbshed. Electric ariels can go if not looked after (but there is meant to be an easy fix). Inside A worn drivers seat is status quo as most of these machines have done well over 80000 miles. All electrics should work well, aside from the electric steering adjustment if present and the autodim mirror if present. The radio lights and the clock bulb also have a tendency to go, but that is an easy fix.
Back: Model Timeline
Buy a Jaguar XJ from £5,900