Hindustan Ambassador (1957 - )
Last updated 9 January 2014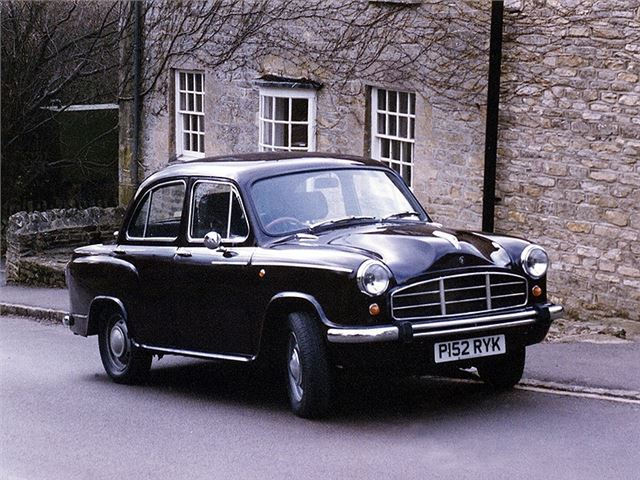 Buying Guide
Good
Basically an Indian built 1957 Morris Oxford with a catalysed 1.8 litre Isuzu engine. Heavy and cumbersome, but interesting to lovers of nostalgia.
Some were used as mini cabs in London and share driving characteristics with the FX4 taxi.
The car in the Peugeot commercial that a young Indian and his elephant panel bash into the shape of a 206 to improve his street cred.
Bad
Became a nightmare for the original importer, Fullbore Motors of Fulham and ultimately sent the firm into liquidation.
What started as a good idea became entangled in European Type Approval and emissions regulations.
This meant the change of engine from the old, Indian built 1,500cc 'B' Series pushrod engine to the Isuzu, the price escalated from £6,000 to £10,000, then, because the cars had to be virtually re-built before they could be sold in the UK, the price rose to around £12,000 at which there were very few takers.
Watch
Will rust quite badly due to the poor quality of the welding and the steel.
Back: Model Timeline