Hillman Minx Series 1-6 (1956 - 1967)
Last updated 1 December 2013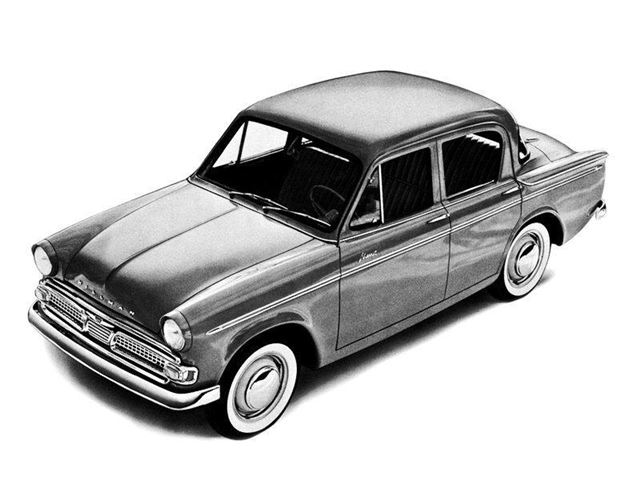 Nicely engineered British saloons with US-influences, but without going too far over the top
Basic models on the slow side, but plenty have been tuned along the way
Introduction
The Hillman Minx Series cars were a big leap forward for their maker. Gone were the pre-war looks of the old Minx Phase cars, which may have been fully revamped with the arrival of the full-width 1948 car, but there was no disguising their roots. Hillman's new generation of family cars had smart and nicely-rounded styling, inspired by contemporary American trends, and although they weren't styled by Raymond Loewy like the older cars, they were clearly inspired by him.
The more sporting Sunbeam Rapiers and Singer Gazelles also used the same basic shell and body, but it was the Minx for the masses that was the big seller of course. With better performance and handling, plus more space inside, the Series cars were a significant step forward. Rootes fiddled with the formula introducing a new phase model seemingly with every passing season - but the major changes included the 1390cc overhead valve engine rising to 1494cc with the Series III of 1958.
In 1963, the Minx received a substantial facelift to modernise its styling. Although the changes weren't that sweeping, they succeeded in making the car look more like one from the decade it lived in. The rear fins were greatly reduced, the roof was flattened, the wrap-around rear screen replaced and a new windscreen and grille  added. The 1965 Series VI injected a bit more performance with its 1725cc engine, and this was something of a late-model Q-car.
Next: Running
Compare classic car insurance quotes and buy online. A friendly service offering access to a range of policies and benefits.

Get a quote