Ford Sierra RS Cosworth (1985 - 1992)
Last updated 25 November 2014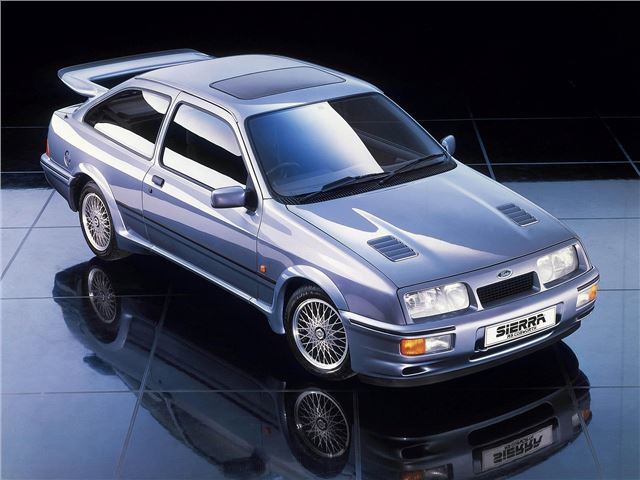 Buying Guide
Bodywork
Check for rust in the rear arches, door bottoms and bootlid.
Rust can attack the rear chassis rails.
Floorpan, sills, bulkhead and inner wings can all harbour corrosion.
Check panel gaps closely and look for signs of accident damage.
Engine and gearbox
If it's misfiring, look for warn sensors and ageing ignition components.
Collapsed boost pipes can lead to erratic overboosting and kill the turbo.
If it's overfuelling this will wash the oil off the boars and quicken engine wear.
Head gaskets tend to blow on the back of the block.
Check for white sludge on the oil filler cap to see if oil and water have mixed.
Gearboxes are strong but not unbreakable – listen for a rumbling noise.
Notchy change between third and fourth means the syncromesh is worn.
Running gear
Warped discs and sticky callipers are the most common faults.
Check for juddering and see if the car pulls to one side under braking.
A crashy, wallowy ride means the springs and dampers are shot.
Electrics and interior
Both leather and cloth Recaro seat bolsters wear.
Replacement Recaros in good condition are hard to find.
Dashboards are prone to cracking and are hard to repair.
Eletrical faults are often caused by worn wiring.
Make sure all the switches work.
Back: Introduction
Next: Specifications
Buy a Ford Sierra from £2,600