Ford Mondeo and ST220 (2000 - 2007)
Last updated 13 June 2019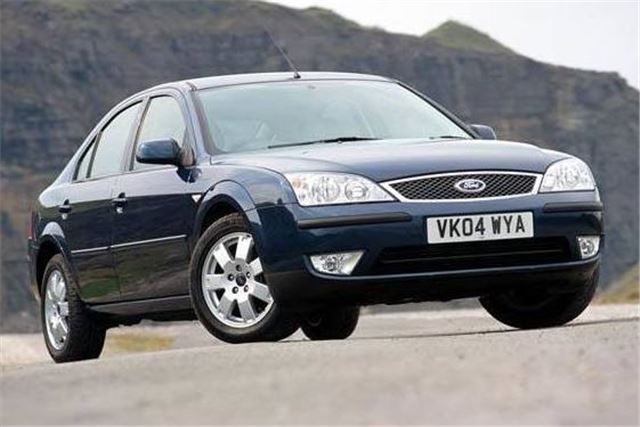 Running a Mondeo and ST220
There were no complaints from the back seat, which is hardly surprising given rear legroom to rival the old Peugeot 605. This really shames new models such as the new Audi A4, BMW 3-Series and Volvo S60. Unlike the old model, the four-door saloon is better looking than the five-door hatch, especially in 'Nantucket Grey metallic'.
Get in and the first thing that strikes you is the '90s sportiness of the cockpit. Lots of black and silver plastic, and that's just the steering wheel. Ford's oval clock has been revived, slightly incongruously now that we're all used to reading the time in a car digitally. Obligatory cup and can holders fall to hand. And it takes no time at all to adjust the fully adjustable seat and steering wheel to the perfect driving position.
There's a 'Quickclear' screen to shift winter morning condensation, an easily adjustable air conditioning system, and a radio with both a proper volume knob and steering wheel controls. Start the engine and the 125bhp 1.8 litre is at least a lot quieter than the old model. Extensive engine sound deadening sees to that. But it also seems to go better with a new-found perkiness about town coupled to the ability to haul what is quite a large car to a fuss-free indicated 130mph.
Back: Buying Guide