Ford Cortina-Lotus (1966 - 1970)
Last updated 18 January 2014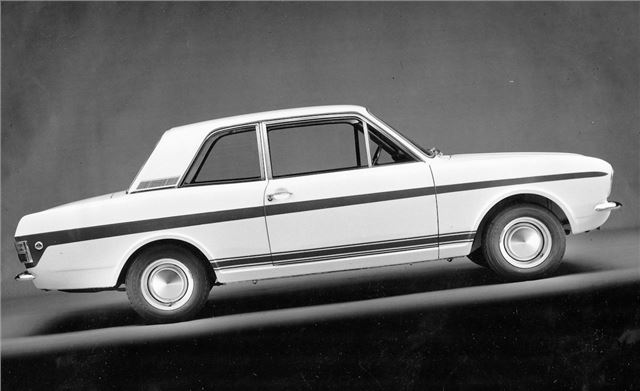 More modern looking than its predecessor
Somehow less appealing
Introduction
Along with the rest of the range, the Cortina-Lotus received a smart new Roy Haynes-penned make-over for 1966. The changes from Mk1 to Mk2 were far less extensive than for the rest of the Cortina range (i.e., it retained the same engine), but it was a useful modernisation of the concept.
There was slightly more power for the Mk2 than the MkI, but the problem was that the Lotus-Cortina's moment had passed and it was quickly overshadowed by the Escort Twin Cam, launched the following year, which was rapidly rising in profile. The Mk2 was also less successful in competition than the Lotus Cortina Mk1, losing some of that appealing provenance, and it was also built in higher numbers, so - today - values fall well shy of its predecessor's. But a great sporting saloon, nonetheless and still capable of making a great noise.
Beware of fakes - more than a few have been created from Cortina GT bodyshells over the years.