Ford Ka (1996 - 2008)
Last updated 18 June 2019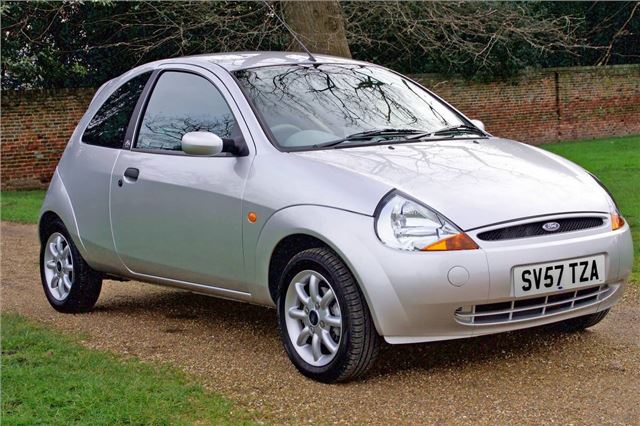 The 1.3-litre Duratec engine may not have much in the way of outright power with a modest 70bhp but it rarely feels underpowered as the eight-valve motor has been tuned for low-rev response so it's great around town and for nipping in and out of traffic.
This is helped by its light weight (it tips the scales at less than 1,000kg) and that pays dividends when it comes to braking - the Ford has good stopping power and feels surefooted.
It may not be as quick as other small cars but the Ka more than compensates for its lack of grunt when it comes to handling. The well-balanced chassis and short overhangs mean the Ford feels agile and even when thrown into a bend it copes well with minimal body roll and high levels of grip.
The steering is precise and there's good feedback while it turns in sharply - take it out on a twisty back road and the Ka is in its element with a buzzy go-kart feel. The ride is slightly firm but it deals with rough surfaces fairly well.
In the cabin
Simple, clearly-laid out and well-finished the interior is everything you want in a small runabout, however it's starting to show it's age a little and isn't as fresh as it once was. There's a lack of storage too and the oddly shaped door pockets aren't particularly useful.
However, while it has a relatively low roof height, there's very little evidence to suggest that inside. Rear head and leg room is good considering the Ka's short dimensions and although you can only really fit two people in the back the seats are comfortable.
The driving position is good too and the cabin feels roomy upfront - true the exposed metal on the doors reminds you you're in a budget car but the rest of the interior is durable and well built. The chunky stereo and heater controls are robust while the steering wheel is great to hold with a sporty feel.
There are some criticism though. Taller drivers may find their left knee bashes against the centre console. It's particularly annoying around town or when cornering and can become quite painful after a long drive.
Back: Model Timeline
Next: Buying Guide