Ford Ka (1996 - 2008)
Last updated 18 June 2019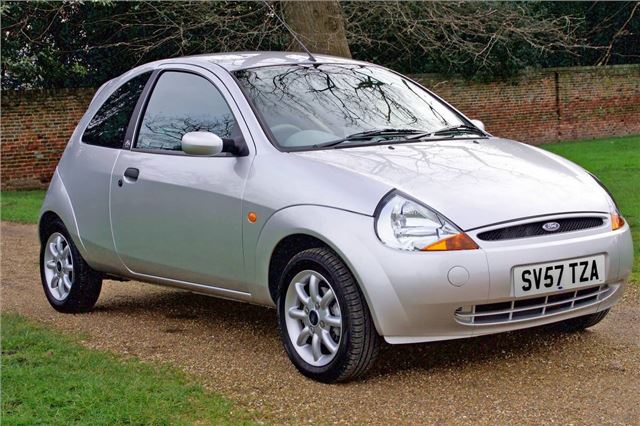 Excellent drive. Strikes a fine balance between handling fun and ride comfort. Plenty of used ones around. Peanuts to run if you find a good one.
Troublesome pushrod 1.3 engine to 2002. Steering racks fail. Feels like a cheap car. Cheaply built, sparse interior. By 2015 rust makes 10 year old Kas not worth repairing.
Introduction
The original Ford Ka was first introduced in 1996 as super cheap minimalist transport. Its success actually took Ford by surprise.
Well proportioned, youthful and with a classic wheel in each corner design the Ka has a distinctive profile. With so many on the road it's easy to forgot what a good looking car it is.
It's fairly basic inside, but it's hardwearing and neatly laid out, just don't expect too many luxuries. However, as a small runabout the Ka is ideal with great handling that makes it huge fun to drive, yet still comfortable enough for moderately longer journeys.
And it's cheap to buy and run too. There are so many about there's certainly no shortage of choice, but that also means there's a greater chance of getting a poor one. However, find a well cared for example and it should give you trouble-free, cheap motoring for years.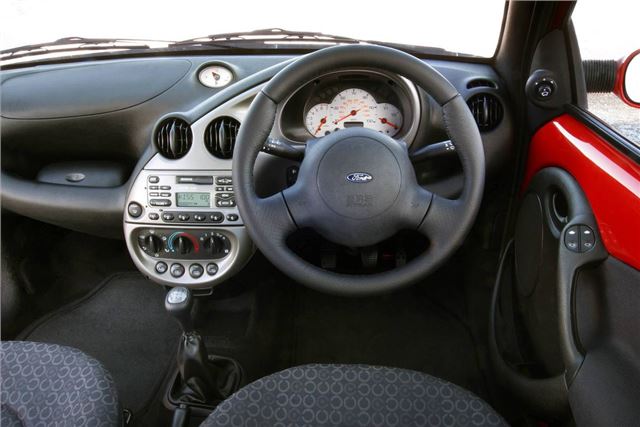 Next: Model Timeline