Ford Focus RS (2002 - 2003)
Last updated 18 November 2019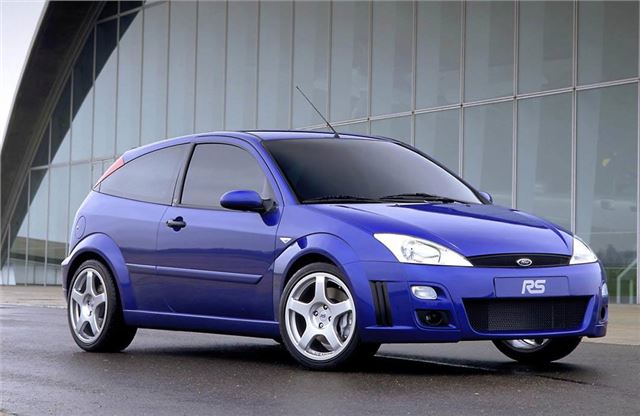 Hardcore Focus kept the enthusiasts happy.
Harsh suspension and trick diff' made sure poseurs didn't keep them long.
215bhp Focus RS arrived 1st October 2002 at £19,995, combined consumption 28mpg, CO2 237g/km. Built in small numbers and immediately sold at a premium, which it held for a few years. Used examples down...
Introduction
The phrase 'gamechanger' gets over used, but when the Mk1 Ford Focus was launched that's exactly what it was. Few cars could hold a candle to it on the forecourt and even fewer could get close to it on track.
At the time, there were rumours that the amount of money spent on making the Focus a great-handling car was bordering on the obscene, but in our view it was money well spent. Not only did it produce one of the great driver's cars of its generation, but that know-how made almost every Ford great to drive.
But it took Ford a while to capitalise on the Focus' potential. Sure, there was the luke-warm ST – but nothing to satisfy fans of the RS-badged Sierras and Escorts. Strange really - here was an era when hot hatches were all the rage and bedroom walls were adorned with posters of rally-winning Imprezzas and Evos.
When the Focus RS did arrive in 2002, it was well worth the wait. For just £19,995, you got one of 4501 European-only hot hatches. That meant 212bhp from a turbocharged version of the 2.0-litre petrol. You had to work for it though – max power came in at 5500rpm but got the car from standstill to 62mph in 5.9 seconds.
It was insane. Not least because of the trick Quaife differential. Point the car at a corner and, when the diff' bit, it was essentially dragged round by its nose. It was wonderful, but took some getting used to and certainly wasn't to everyone's tastes.
These days, the Mk1 Focus RS is rightly revered as the car that breathed new life back into Ford's sporting brand and as such prices remain strong.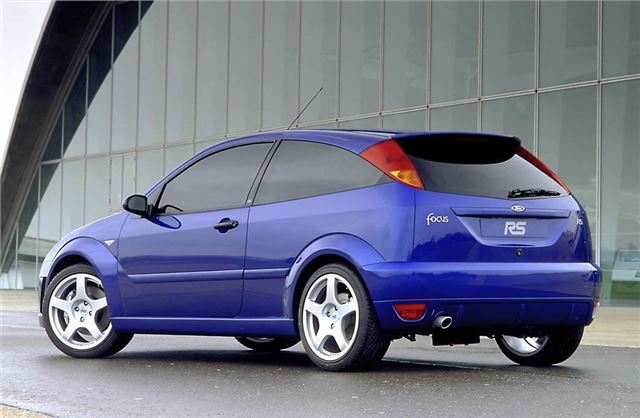 Next: Model Timeline