Ford Escort Sport/RS Mexico/RS2000 (1975 - 1980)
Last updated 18 January 2014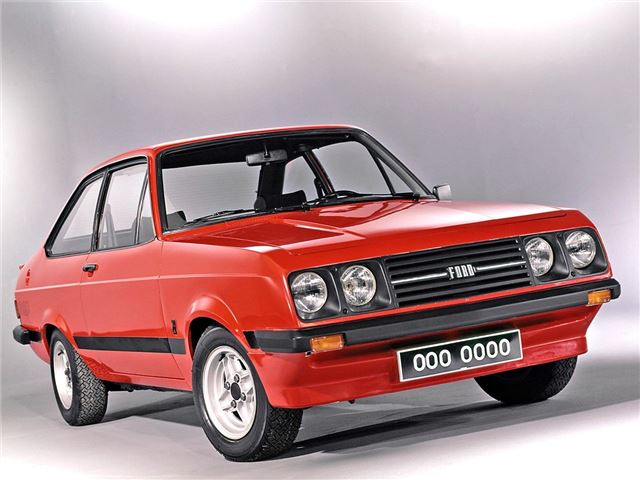 Cool looks, sweet handling, rally-bred image
Rendered obsolete by the hot-hatch generation, but in demand now, and expensive as a consequence.
Introduction
Following on from the old Mk1 Escort Mexico and RS2000, Ford continued to offer sporting but not-too-extreme Escorts moving into the more angular Mk2. The Sport and RS Mexico both were powered by the 1599cc 'Kent' engine, developing 84 and 95bhp respectively. Visually, they looked the part though, with special wheels, spotlamps perched above split front bumpers and pinstriping with contrasting '1600 Sport' branding. The Mexico, sold from 1976-78, did similar with its looks, but added touches from the RS2000, such as its gorgeous four-spoke alloys.
Above these 1.6-litre cars was the popular RS2000. It was introduced in 1976, and was powered by the 2.0-litre Pinto engine, which put out a fairly sedate - but reliable - 100bhp. But combined with the lighweight Escort body, the torquey 2.0-litre was still more than capable of putting in a fine performance. However, the real talking point about the RS2000 was its polyurethane 'droop snoot' front end and air dam, lifted straight from Wayne Cherry's Droopsnoot Firenza of a couple of year previous. It was an effective modification that clearly distinguished it from any other Escort. 
From launch, Ford also offered the short-lived RS1800. It was a Cosworth BDA-engined version carrying on from the old RS1600, and was built pretty much exclusively to take rallying. It was produced in tiny numbers, and is fantastically valuable today.
Next: Specifications